Avid has introduced a series of new live performance and recording solutions for independent musicians looking to take their digital audio creations to the next level.
The new tools—which include the M-Audio® Venom® virtual analog synthesizer, Torq® 2.0 DJ software, the Eleven® Rack Expansion Pack and new Mbox® family options—deliver innovative, professional features and flexible, open workflows so artists can create distinctive and compelling audio, in the studio or on stage.
Venom: New Virtual Analog Synthesizer Brings Unprecedented Sound Options to Customers of All Skill Levels
Merging Avid's expertise in virtual instrument development and keyboard design, the M-Audio Venom synthesizer delivers an aggressive take on the emulation of classic analog synthesis—combining the warm sound and character of vintage keyboards with the intuitive control and workflow advantages of modern digital processing to provide cutting-edge sound options to musicians of all skill levels. This new entry into the synthesizer market represents a dramatic departure from traditional virtual analog keyboards with the following features.

Venom features
Extensive sound design capabilities

—allow customers to create distinctive sounds using 41 oscillator waves and 53 drum sounds sampled from renowned vintage keyboards. Users can add realism to their mixes with a DSP-induced oscillator drift, and additional sound complexity with a 12-voice polyphony with three oscillators per voice, as well as 16 modulation routings.

Full-sized keyboard and ergonomic design

—enables customers to comfortably create music and play using a 49-note, full-size, synth-action keybed and intuitive top-panel controls.

Included Vyzex Venom software editor

—provides a clear visual representation of all synth settings and parameters so users can arrange sounds into banks, rename patches, save backups on their computers and collaborate with other users. Users can also mash up multiple patches and create new hybrid sounds with the built-in patch collider.

Built-in USB audio/MIDI interface

—gives customers the ability to record audio from instruments, mics or other sound sources, or process external audio using Venom onboard effects and filters, without the need for additional audio interface hardware.

Compatibility with Pro Tools and third-party recording solutions

—opens up workflows so customers can work directly with Pro Tools®, Pro Tools M-Powered™, Pro Tools SE and or third-party DAWs, including Ableton Live, Propellerhead Reason, Apple Logic and GarageBand, forming a powerful, all-in-one music creation, mixing and recording solution.
Venom is available today starting at $599 USD.
Torq 2.0—Next-Generation DJ Software Delivers Open Platform for Creative Performance and Production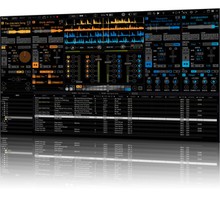 Rebuilt from the ground up by Avid's acclaimed software development teams, Torq 2.0 is a high-performance solution featuring advanced professional features and new flexible workflow options for creative DJ performance and real-time remixing and production.
New features in Torq 2.0 include
Four virtual decks with EQ, level control, headphone cueing and crossfade

—enable customers to play four tracks at once to create unique, complex and dynamic mixes.

Traq Morph™ technology

—patent pending innovation blends music tracks in exciting new ways by intelligently applying audio effects during crossfade.

Open, flexible workflows

—provide DJs with the flexibility to use the software with M-Audio Xponent® and Conectiv® DJ and third-party hardware, or stand-alone without any hardware at all.

Updated user interface and database

—gives users the ability to sort through tens of thousands of tracks, including Apple iTunes Store libraries, to quickly create distinctive mixes.

13 built-in effects and VST effect support

—enable customers to reinvent sound by stacking up to four simultaneous built-in effects and one VST effect per deck, allowing for up to 20 effects at once.

Advanced recording options

—empower DJs with the ability to capture their entire performance with an integrated performance recorder for distribution or editing. As a result of ReWire, they can also create, mix and record with Pro Tools or third-party DAWs, bringing their DJ performance to the studio environment.
Torq 2.0 is available for a free trial download today at www.avid.com/torq2trial. Torq 2.0 will be available worldwide via digital download on February 8, 2011 for $249.99 USD. The boxed version of Torq 2.0 will be available later in Q1.
Eleven Rack Expansion Pack: Expanded Guitar Amp Emulation, Vocal and Bass Workflows and Effects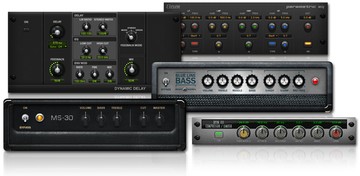 The Eleven Rack Expansion Pack, a software add-on option for Avid's award-winning Eleven Rack guitar amp and effects processor, provides a series of new features and enhancements to the system
Eleven Rack Expansion Pack features
New guitar and bass amp effects emulations

—deliver users an expanded sonic palette with 19 new guitar amp and effects emulations, including an all-new bass amp/cabinet simulation that invokes the sounds of legendary bass tones.

Parametric EQ and studio compressor channel strip effects

—allow customers to easily capture vocal and instrument performances using new channel strip-style signal processing.

Dynamic stereo delay

—provides customers more options to enhance their sound, create custom effects and widen their guitar tone with full ducking, panning and filtering control on delay feedback.

Speaker break-up emulation

—re-creates the natural distortion characteristics heard when turning up an analog amp with speaker breakup emulation added to all amps.
The Eleven Rack Expansion Pack will be available worldwide on March 22, 2011 for $99 USD via the Avid Web store only.
New Mbox Family Options: Portable Personal Recording Systems Now Available With or Without Pro Tools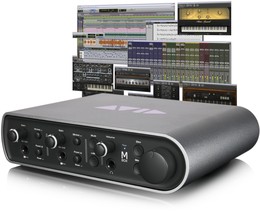 Following on the heels of the Pro Tools version 9 launch in November 2010, Avid is now offering Mbox recording solutions bundled with Pro Tools 9. The new bundles—Pro Tools + Mbox Pro, Pro Tools + Mbox and Pro Tools + Mbox Mini—give musicians and engineers the ability to turn their Mac or PC into a portable recording, mixing and production studio using the industry's most popular DAW for an Avid-advantaged workflow. For the first time ever, customers can also opt to purchase the Mbox Pro, Mbox or Mbox Mini as a standalone recording interface for use with their favorite third-party audio software. This flexibility enables customers to design a workflow that best suits their needs.
Pricing for Pro Tools + Mbox bundles begins at $699.99 for Pro Tools + Mbox Mini, $899.99 for Pro Tools + Mbox and $1,099.99 for Pro Tools + Mbox Pro. Pricing for standalone Mbox interfaces begins at $299.99 for the Mbox Mini, $499.99 for the Mbox and $799.99 for the Mbox Pro. All options will be available worldwide on March 21, 2011.
More information: Avid