Antelope Audio has combined a cardioid condenser modeling microphone and a USB 2.0 audio interface to create a compact, all-in-one studio-grade recording system.
Axino Synergy Core is anchored around the high-end professional audio manufacturer's microphone Modeling Engine, proprietary Synergy Core effects platform, and 24-bit/192 kHz AD/DA conversion powered by 64-bit AFCTM (Acoustically Focused Clocking) technology.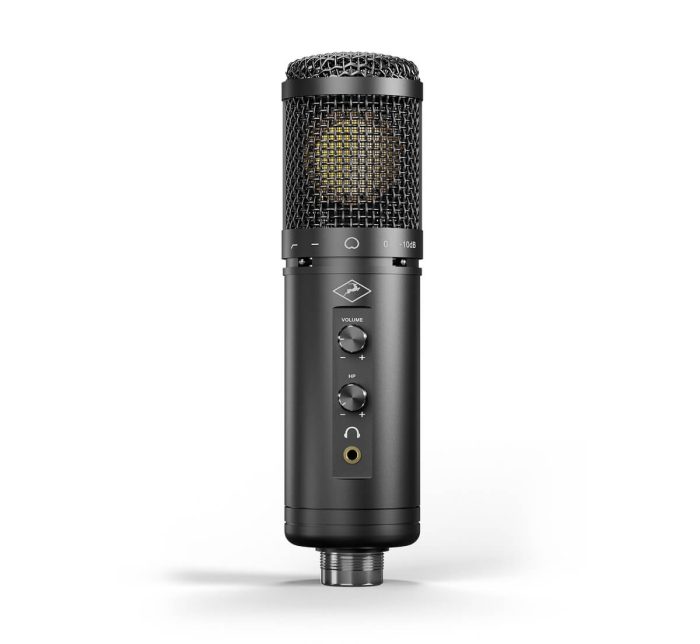 Recording like the pros no longer requires an entire rack of expensive gear. The Axino Synergy Core combines the best of several devices in one recording system, that needs just a USB cable connected to a computer to achieve studio sound. It delivers high-resolution audio capture and allows you to record and stream with iconic microphone models and studio effects, as well as popular favorites like Antares' Auto-Tune.
Axino Synergy Core features
High-resolution sound.
64-bit AFC clocking.
18 emulations included.
10 real-time FX included.
Meticulous modeling.
Loopback for streaming.
Mac OS & Windows compatibility.
Perfect for any source.
Axino Synergy Core will be shipping in Q2 2021 at a projected price of $399 USD/399.00 EUR, including USB cable, shock-mount, and stand.
More information: Antelope Audio