Back In Time Records has released three new sample libraries: Fuel #1, FM Heritage, and The Traumstadt.
New Back In Time Records libraries

UX3 VST Expansion: Fuel #1
Like the UX3 core content, the new Fuel #1 is a collection of powerful fat stacks with lead, pads, poly synths and percussives. The 4 layer ws5-engine VST allows to stack even them — for extremely fat synth parts. Everything is recorded in stereo.
400MB sample library with 80 presets.
Format ws-engine (ws5).
Downloadable, 29 EUR.

Evalon II VST Expansion: FM Heritage
The very first generation of FM synthesizers were the milestones of 80's music. They brought new sounds into an analog synth world, and they are still doing it today. The FM Heritage expansion is a comprehensive collection of really classic FM sounds taken from the legends and the rare ones: Synclavier, Yamaha GS1, Yamaha CE20, Yamaha DX7II Centennial, 2-OP Computer Soundcard, and Korg DS8. Over 100 multisamples and a few one shots, all of them carefully programmed by a skilled FM expert and decently sampled for your music. Typical FM basses, electric piano, bells, choir, pads, lead synths, organ, jazz guitar, harp, etc.
400 MB sample library with over 150 presets.
Format ws-engine (ws5).
Downloadable, 39 EUR.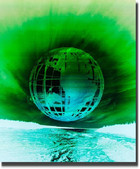 Movie Sound Sample Library — The Traumstadt
Wide horizon soundscapes, technoid and industrial drum and percussion loops, reverse stinger effects, long evolving sonic scenes — this is The Traumstadt. It also includes mystic and weird atmospheres, hard-hitting beats, and pulsating rhythm effects. The Traumstadt includes scenes with lengths 30 seconds and longer. Usually the end is a smooth fade out or an ending. Also the loops are 8 or 16 bars, in some cases created as a construction kit and so-called build up versions and the sample name already provides the BPM for quick search and found.
1.1GB sample library.
Format WAV, stereo.
Downloadable, 59 EUR.
More information: Back In Time Records