Bandmateloops.com has released Arquitecto Caribbean and Hip Hop Xpression, two new downloadable sample packs.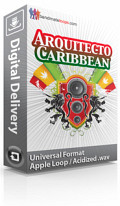 Arquitecto Caribbean features 215 rich, exotic Caribbean style loops.
Arquitecto Caribbean is a rich, deep groove loop collection- a fuego- specially made for Dub, Reggaeton and Dancehall music fans. Fifteen unique Style Kits featuring complete rhythm and instrument breakdowns firmly place you as the musical architect.

Let the powerful fusion of multi-ethnic styles and flavors super-charge your creative process. Take control of your inspiration with Arquitecto Caribbean and feel the riddim.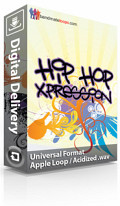 Hip Hop Xpression features fifteen Hip-Hop Style Kits and over 200 loops.
Get ready for an extra-versatile, extra-luscious base of contemporary Hip-Hop loops and beats. Hip Hop Xpression offers three powerful session sets with five Style Kit variations in each.

You get fifteen all-out Hip-Hop Style Kits for endless customization and inspiration. Mix, match, chop and layer for days. You're sure to discover something new or invent something smooth with your tracks. It's all up to you, so Xpress yourself.
Arquitecto Caribbean and Hip Hop Xpression are available for the introductory price of $29.95 USD each.
Visit Bandmateloops.com for more information and audio demos.