Beat has launched Beat DRMR, a free drum instrument plugin for Windows and macOS.
The plugin offers a collection of 178 drum kits for Electro, Techno, Detroit, Minimal, Acid and other styles that need punchy drums. It also includes a mixer with individual controls for volume, pan, attack and decay for each pad, as well as a room reverb, filter, and LFO for pitch modulation.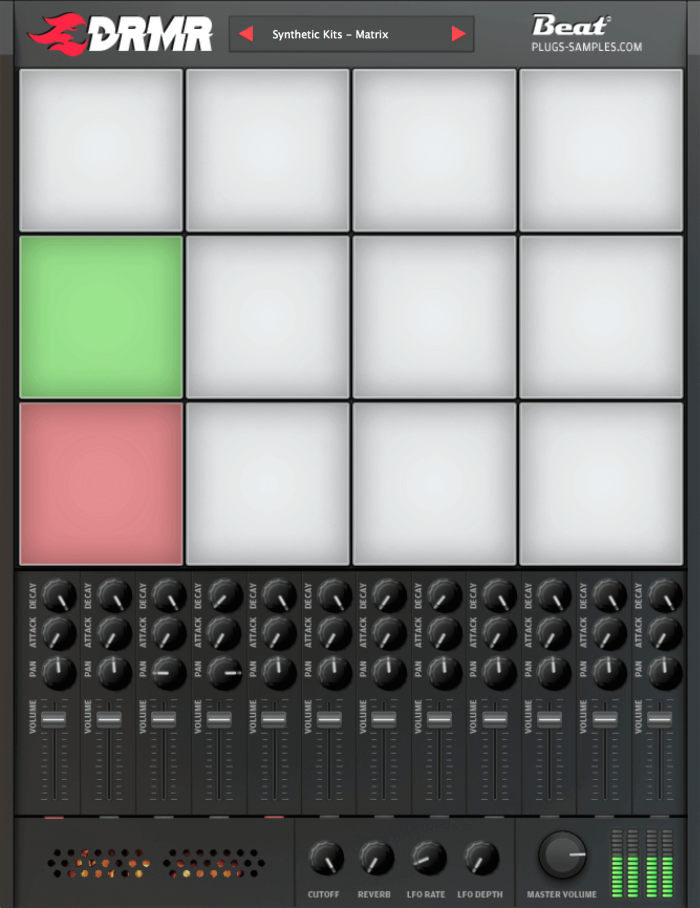 The pack includes a total 2.136 sounds, the sources include AirBase, Analog Rytm, Dreadbox, DrumBrute, a huge modular system and other fancy sources.
Beat DRMR includes the following kits:
10 AirBase 99 kits.
13 Analog Rytm kits.
16 Defeated drum kits.
8 DrumBrute kits.
16 Hybrid kits.
10 Lectro kits.
19 Modular drum kits.
15 Synthetic kits.
16 TR-909 kits.
8 Kits taken from Its Drums.
26 Bonus percussion kits.
11 selected synth kits (Blofeld, Dreadbox, Monark, Nova and others).
The plugin is a free download from KVR Audio as part of the Developer Challenge 2018.
More information: Beat
https://soundcloud.com/beat-magazin/beat-drmr-kvr-developer-challenge-2018-audio-demo