Beat has announced the launch of the first English edition of Beat Magazine, including free Waves Element 2, a studio report with Alex Niggemann, and a chance to win a MPC One.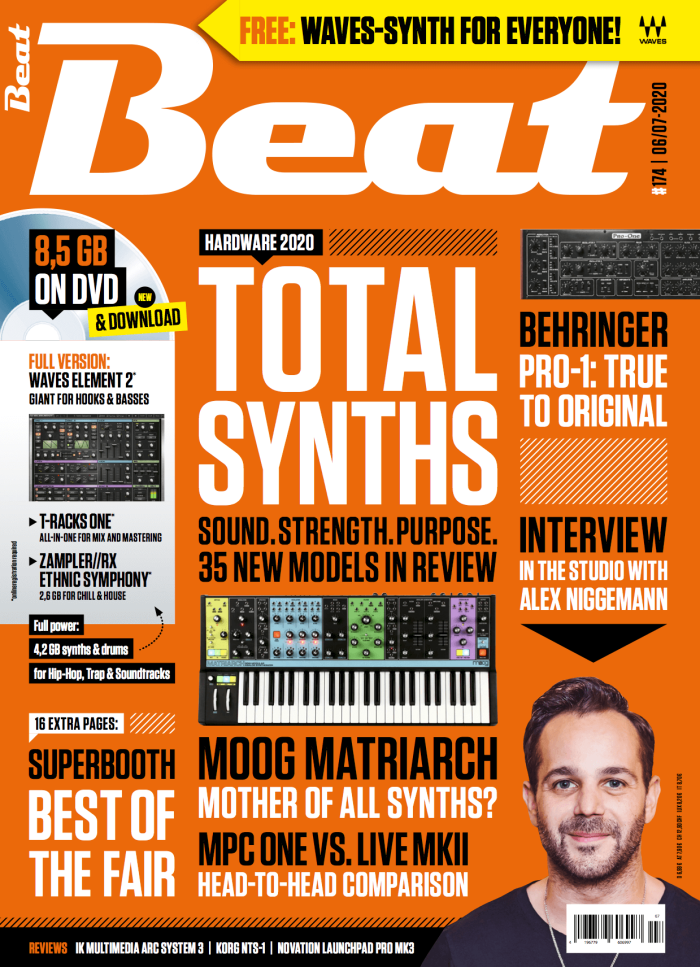 Beat Magazine is a music producer magazine with answers to all questions on production, mastering, gear and djing. Fully stuffed with reviews on the latest hard- and software, hands-on tutorials, workshops, plus 8.5 GB of plugins, loops, sounds and samples. Added on top every issue includes club reports, interviews as well as music reviews and helpful tips for your next production.

With the June issue the former German magazine is now also available in English language, including all the DVD contents as downloads, like Waves Element 2, T-RackS ONE, Thorn BE, loads of samples and much more.
Beat Magazine is available now for 4.99 EUR at Falkemedia. Subscriptions will be available via Zinio within June 2020.
More information: Beat