BeatSkillz has released a new SLAM series audio plugin and an update to the SampleX sampler emulation.
SLAM 2 takes the original "beat phattener" to a new level with much more musical settings and a higher quality of sound.
SLAM2 is designed to hide the complex and great-sounding processing behind the scenes and present a simple and inspiring Interface that is very intuitive and has all controls needed to "Phatten" Channel, Drums, Vocals, Synths, or an entire mix with just a few controls. Behind this simple interface lies very very complex processing.
Available in VST3, AU and AAX formats for Windows and Mac, the plugin is on sale at Plugin Boutique for an introductory price of $19 USD (regular $49 USD).
Owners of Slam Dawg, Slam Pro, or Slam XL can upgrade to SLAM 2 for just $9 USD during the promotion.
Updated vintage sampler emulator
Version 2 of SampleX brings various new features to the effect plugin which emulates iconic vintage samplers.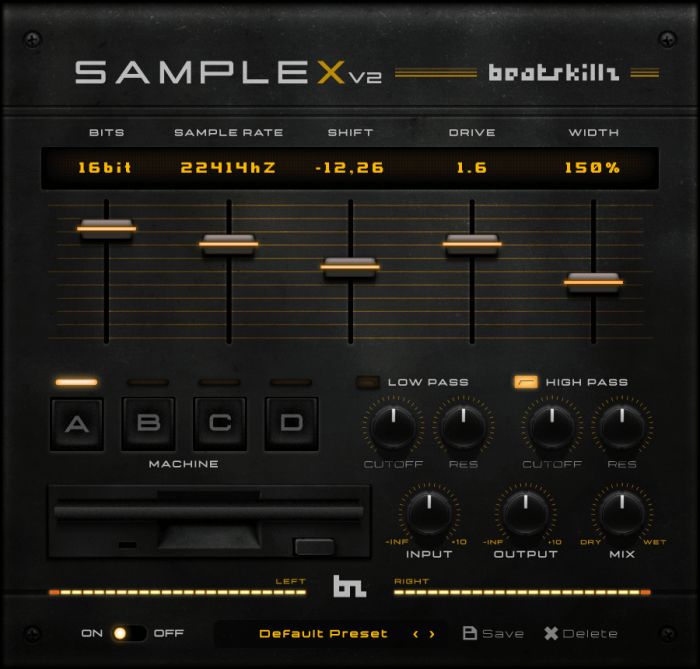 The update includes LP/HP ladder resonant filters, a stereo width control (mono and M/S expander), and a dynamic convolution system based on samples of the real vintage samplers. The plugin also features standard variable sample rate, bitrate, and an aliasing control (Shift).
Our team at Beatskillz went on a quest to study the actual circuitry and found each and every step right from the A/D converters, preamps, analog, and digital filters, and processes involved to recreate each stage and bring you a plugin that can not only emulate a sampler but many, and also lets you design your own sampler or vintage chip!
SampleX V2 is on sale for $39 USD until February 28th, 2021 (regular $59 USD).
Plugin Boutique has also launched a limited time bundle of SLAM 2 and SampleX V2, which is available for only $49 USD.
More information: BeatSkillz