Ben Burnes has released a sample pack featuring a collection of over 100 free samples recorded from a homemade piezo springbox.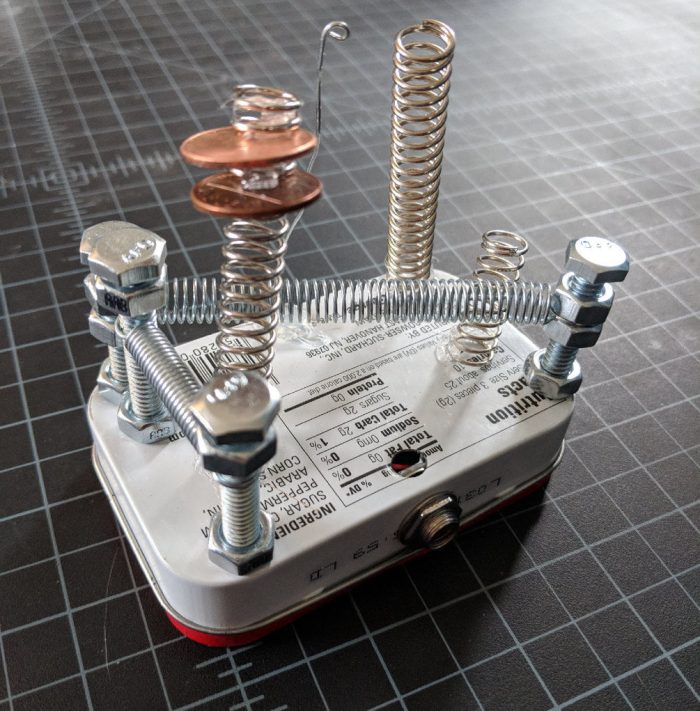 The box may look cheap, but I was really surprised at the wide variety of sounds that you can generate with it.

This pack contains metallic clanks, boings, taps, scrapes, and other unique sounds perfect for background rhythmic additions or sound design. Also included are recordings of the springbox run through various insane guitar effect pedals.

These samples were lightly processed to remove extremely low-end rumble and compressed to even out the overall volume. There is still plenty of dynamic range to mess with.
Ben has previously released a free Ableton Live Drum Rack with the sounds of a 9-tine Kalimba, as well as The Basement Audio Sample Pack, which features a 85 original audio samples recorded from various parts of Ben's basement, including plastic crinkles, metallic clangs, paper, mechanisms, and the sounds of a NES.
The packs are available for any price you like, including free.
More information: Ben Burnes