Best Service has announced Emotional Violin, a virtual violin instrument library.
After the great success of "Emotional Cello" Best Service now presents "Emotional Violin" to complement the line of stringed virtual instruments, playable with the highest possible level of expression, perfect for film-scoring, pop-production, song-writing, classic and modern avant-garde compositions.

As Emotional Cello, Emotional Violin has been created by Harmonic Subtones, a Munich based developer team to be used with Native Instrument's Kontakt 5 Player.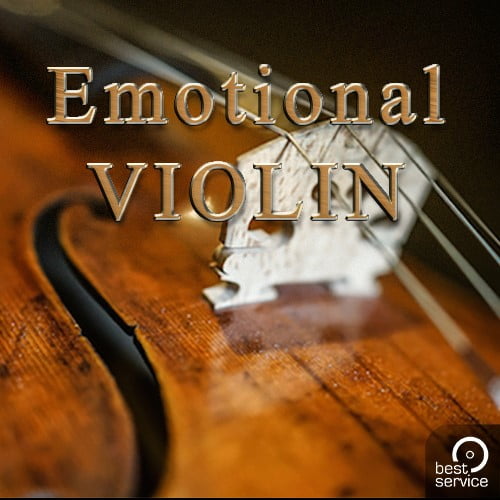 Emotional Violin features
2 Masterpatches with true legato: Romantic Violin and Intimate Violin.
Over 50 articulations: Normal sustains with and without vibrato, multiple progressive vibratos, multiple espressivo, flautando, sul ponticello, morbid sustains, harmonics, multiple spiccatos, staccato, marcato, tremolo, tremolo sul ponticello,multiple trills, pizzicato, pizzicato snap, Paganini pizzicato, scratches, Piazolla FX, diverse violin effects, violin Percussion.
Effect Section with modeled sordino, timbre impulses, room, reverb, EQ.
Streamlined for ease of use: Keyswitches with MIDI-learn-function, momentary keyswitches, purge & unload unused articulations.
Microtuning.
Emotional Violin will be available from February 2018, priced at 199 EUR/USD.
Best Service has also announced an extensive update for The Orchestra, the Kontakt Player instrument by Sonuscore featuring the sounds of an 80 player orchestra.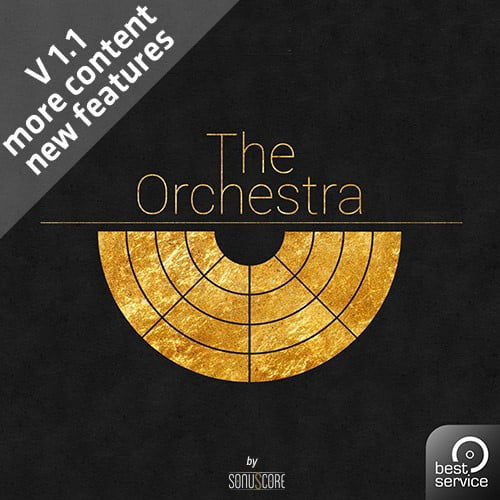 Version 1.1 includes additional content and new features, as well as a few small bug fixes.
Changes in The Orchestra v1.1
A Glockenspiel has been added to the engine as a traditional single patch.
42 new presets and 15 new multis are here to keep you inspired.
you can now play triplets with our engine.
the new user preset browser makes it easy for you to save and share your presets.
in the mixer you can choose the output of the channel if you run KONTAKT as a multi-output plugin.
on the new settings page you can change the Midi CC which controls the dynamic and activate our new humanizer.
the instrument browser automatically jumps to the right instrument loaded into the slot you want to edit.
the mute buttons are now automatable.
solo and mute buttons are also available on the main page.
The version 1.1 update will be free for all registered users of The Orchestra.
The Chris Hein Solo Strings library will also be updated, adding 8 new instruments to the collection of virtual solo strings by Chris Hein.

Chris Hein Solo Strings Complete is an extensive Solo Strings Library including Chris Hein´s Solo Violin, Solo Viola, Solo Cello and Solo ContraBass – all recorded with greatest care and endless details, precisely edited and merged into a practical and musical instrument for NI's Kontakt Player.

Choose from a staggering 102 different attack shapes per note using the unique Note Head function, all with just a single fader. Two on-board convolution reverbs allow you to design the body of the instrument and the performance space itself. The DSP effects rack gives unlimited power to process the string sound, from soundtrack-ready to other-wordly.
The update will make Chris Hein's Solo Strings the most comprehensive collection of virtual string instruments you can buy in one package.
Solo Violin 1.2 (2 violins) will be extended to 4 different violins in January.
Solo Viola (1 viola) will be extended to 3 different violas in January.
Solo Cello (2 celli) will be extended to 4 different celli in January.
Solo Contra Bass (1 bass) will be extended to 3 different basses in January.
Solo Strings Complete contains all instruments as listed above.
The update will be free for all registered users.
More information: Best Service