Best Service has announced availability of the Arabic E-Oud, a virtual instrument created in close collaboration with Bassam Ayoub.
Like the Arabic Oud, the Arabic E-Oud is intriguing in terms of playability and articulation variety.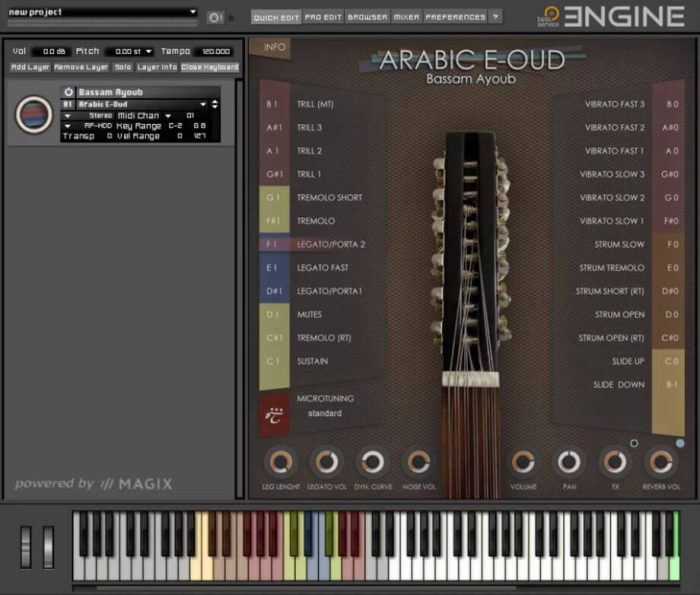 In Arabic music, the Oud is considered one of the oldest musical instruments; in fact, in the Middle East it plays an important role in musical tradition.

As with the Arabic Oud, the Arabic E-Oud Library was created in close collaboration with the renowned musician and oud virtuoso Bassam Ayoub. Bassam Ayoub performed and recorded all playing variations with the main emphasis on achieving an authentic sound, both for melodic playing and rhythmic accompaniment. Due to the built-in pickup, the characteristic sound of the E-Oud gets a very special touch, which makes this instrument the perfect link between traditional oriental and western music.

The Arabic E-Oud offers breathtaking 25 articulations with up to 20 velocity layers and up to 16 Round Robins and brings one of the oldest string instruments to life right under your fingertips.
Arabic E-Oud is available now for $129 USD. Registered Owners of Arabic Oud are eligible to a $69 USD crossgrade to Arabic E-Oud.
More information: Best Service