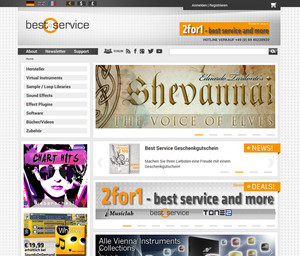 Best Service has announced the launch of its redesigned website.
We have been working hard the past several months to drastically improve the look and feel and the overall user experience.

Grown over years and showing the signs of the times, our old website desperately needed a refresh. We took our job serious to bring a website that is fun to browse and informative at the same time.
The new graphical design with its friendly colors and logical structure invites to take a stroll through our product categories. Our product descriptions have been extensively overworked to bring all the necessary information on one clearly structured page.

And this is only the beginning. We have many more ideas to further improve the stay at Best Service. Stay tuned!
More information: Best Service