As we roll into a new year I would like to take the opportunity to wish all Rekkerd readers a wonderful 2018.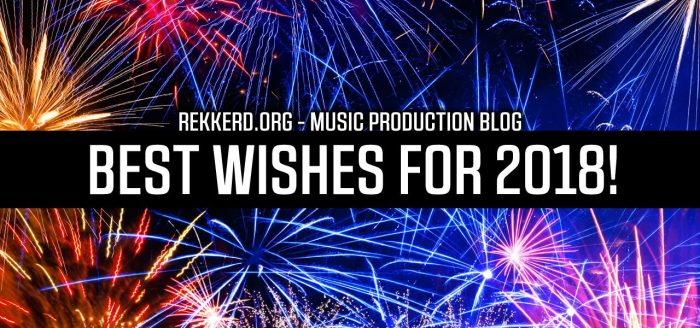 It's been a busy year, with well over 4,600 news posts published in 2017.
For 2018 I hope to find more time to do the fun stuff, like reviews, contests and giveaways!
I want to thank all those who have supported Rekkerd in one way or another during the last year, especially my patrons James Wiltshire, Shannon McDowell, Medway Studios, Flintpope, Javier Melgar, Bjørnar of Royalty Free Music, Synthmob, ThaLoops, and ELPHNT.
I wish all of you some great musical adventures in this year to come!
Cheers,
Ronnie