Double Bass Mania II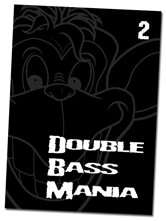 Beta Monkey Music has released Double Bass Mania II, a collection of 800+ double bass grooves, groove variations, fills, one shots, and samples for creating the heaviest of heavy metal tracks.
Features
Multiple Styles of Metal, from Hard Rock to Blastbeats

: Chug along with the mortal tempos or blast it out with insane speed

Wide Range of Tempos

: 75, 90, 100, 110, 120, 140, 150, 180, 200, 220, 280, 300 and a supplemental 200+ folder

Rhythmic Pairings

: Beta Monkey constructed DBM II to include complementary tempo sets. Grooves from the following pairings 75/150, 90/180, 100/200, 110/220, and 140/280 allow songwriters to cut or double time signatures at will

Superior Rhythmic Realism

: 1, 2, 4, and 8 bar segments capture the full aggression of authentic metal phrasing

High-End Production and Gear

: Big drums hit hard in a big room. It's not all that complicated

Cohesive Groove Sets

: All loops are taken from the same recording session (all grooves, fills, etc. are sonically-matched)

Fully-Sampled Drum and Cymbal Samples

: The sample kit section includes multi-velocity samples of all the drums and cymbals recorded
Available in 16 or 24 bit "acidized" WAV, AIFF (Apple Loops), and REX2 formats
Visit Beta Monkey Music for free samples of Double Bass Mania II ($29.99).
Abstrakt Beats: Glitch + IDM
Soniccouture has released Abstrakt Breaks : Glitch + IDM, a collection of complex, exciting hi-tech drum loops, ideal for producers of Electronica, IDM, Glitch, Industrial and Film soundtracks.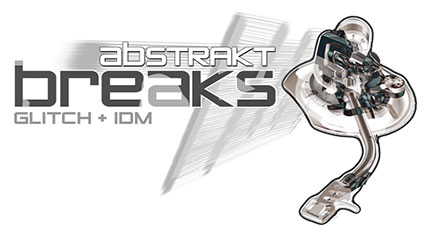 This library contains 200 drum loops. All grooves broken down into component loops for full control.
Features
WAV, Rex, Apple Loops formats
200 24-bit 44.1 Loops
350 MB Library
Grooves spilt into 'stackable' component parts
Down Tempo 80-120 BPM and Up Tempo 125-195 BPM Categories
Sample Accurate Precision Looping
Fully Produced and Mastered at 24-bit Resolution
License free Loops
Visit Soniccouture for more information and sound demos of Abtrakt Breaks: Glitch + IDM (£30.00 download)
Kocktail Kollection
Zero-G has released Kocktail Kollection, a library that
truly captures the REALLY cheesy sounds of the late 1950's and early 60's.
This library has tons of suitable sounds for lounge music, acid jazz, trip hop and the like.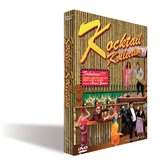 Features
70s Sequencer Synth Lines
Accordion Lix
Adrennalinn 2fers
Lounge Construction Kitz
Guitar Slide Octaves
Lounge Atmospherez, Breakz, Drumz, Guitar Chicks, Hitz, Lo Fi Break Fillz, Single Drum Hitz
Old Lounge Recordz Mixes
Vintage Cheese Lix, Cheesy Synth Sounds
Vocal Lix
This collection contains over 950 wav files and 650 Rex files in 1.3Gb. (UK £59.95 / US $99.95 / 89 Euro). Visit Zero-G for more information.
After Hours
Equinox Sounds has released After Hours, a collection of melodic and rythmic loops and phrases for creating Melodic, Deep and Ambient Trance music.


Features
30 Melodic MIDI Loops
61 Arpeggios (ranging from 120-145 BPM)
119 Bass Lines (ranging from 120-145 BPM)
121 Synth Lines (ranging from 120-145 BPM)
52 Trance Percussion Loops
300 Drum Loops (ranging from 120-145 BPM)
200 Single Drum Sounds
After Hours is currently available for 60 Euros on CD-ROM or as a download. Some demo samples are available.