BHK Samples has announced a music production competition, offering a chance to win all its sample packs.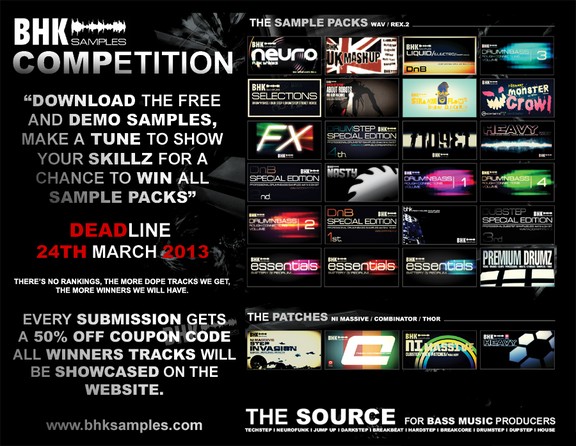 Your chance to grab all BHK sample packs for free ! Chop, rearrange, layer, manipulate, modulate and further process, do anything you want with the samples to get your tune dope !
The competition sample pack is available to download at BHK Samples (free registration required).
More information: BHK Samples