BHK Samples has announced the launch of its first Rack Extension for Propellerhead Reason.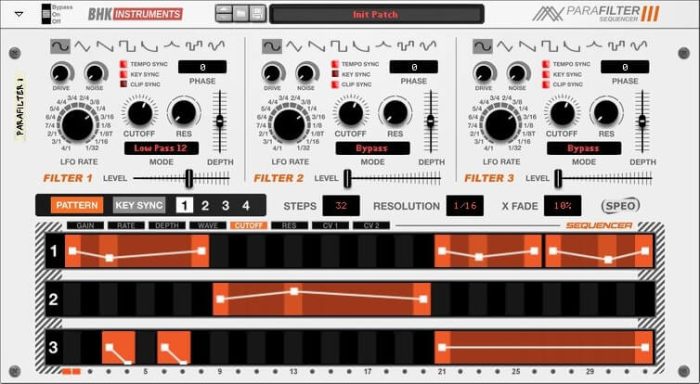 Parafilter III Sequencer is a new generation filterbank with a serial and parallel signal flow whose filter LFO channels can be modulated, automated and mixed using the flexible on-board pattern sequencer.
Parafilter comes with a total of 4 audio inputs and outputs. An input and output that split up the sound source internally. And three audio input and output channels to allow also mixing and sequencing of different audio sources, and connecting pre/post effects.

Due to Parafilter's quick and easy workflow, gated rhythms, funky grooves, complex sequences, lovely vibes, organic movements, modulated loops and one-shots can be created in a matter of seconds; inspiration is guaranteed!
Parafilter III Sequencer is available for the intro price of 59 EUR for a limited time only (regular 89 EUR).
More information: Parafilter III Sequencer