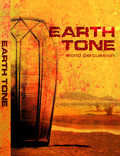 Big Fish Audio has released Earth Tone: World Percussion, a sample library featuring over 7GB of world percussion samples.
Soak up the flavors of world percussion with Earth Tone: World Percussion. Big Fish Audio brings you the latest addition to their World/Ethnic section with this warm, enthusiastic library full of diverse and classic ethnic percussion instruments, including the bata drum, frame drum, hydraulic triangle, steel slip drum, talking drum, timbau, hadjini, large ocean drum and many, many more. Add a splash of the Middle East to your hip hop tracks, or a hint of South America to your jazz tunes.
Earth Tone is a gateway to all things ethnic percussion. With 12 enormous kits and over 7 GB full of the most dynamic tones you can find in a library, this product will draw you back time and time again.
Earth Tone: World Percussion features
6.1 GB on Disc (2.47 GB of 24-bit WAV files).
922 WAV loops on disc.
There are 12 loop performance folders in tempos ranging from 72BPM to 200BPM.
Each folder contains loops from various instruments that were recorded to work together with each other.
Each loop performance folder contains from 51 to 141 loops and variations.
Instruments Include: Bata, Frame Drum, Shakers, Triangle, Brushes, Cymbals, Hydraulic Triangle, Steel Slip Drum, Talking Drum, Floor Tom, Hadjini, Hadjira, Chinese Opera Gong, Waterphone, Hand Claps, Finger Cymbals, Ocean Drum, Djembe, Timbau, Cowbell, Cabasa, Heco Heco, Tam Tams, Timbale, Dumbek, Repenique, Kanjira, Afuche, Angklung, Tambourine, And More!
Earth Tone: World Percussion is available now (Apple Loops/REX/WAV/RMX/Acid) for $99.95 USD.
Visit Big Fish Audio for more information and a demo mp3.