Bigcat Instruments has launched Axis 80, a free synth instrument library for Native Instruments Kontakt.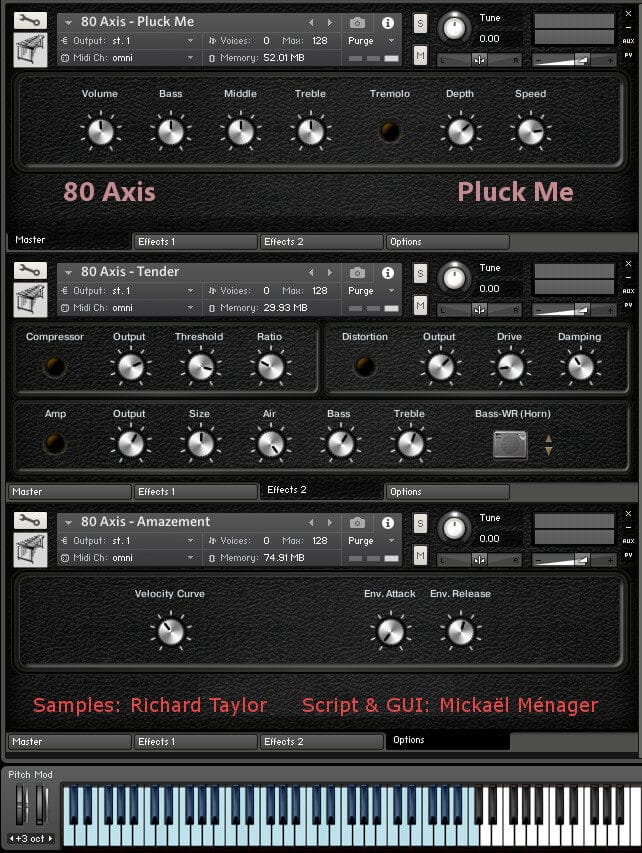 Richard Taylor did a great job sampling analog synths and the nice folks at Freesound.org are hosting them. They were placed in the public domain which was very generous of Richard Taylor.

I'm calling the first one Axis 80 so as not to get sued, read about the real thing here. It has over 30 presets and weighs in at a touch under 2 gigs.
The second is a smaller synth at 250 megs with 10 presets.

I used Mickaël Ménager's great script and GUI, so you can add effects like Tremolo, Phaser, Reverb and Distortion along with using half a dozen amps.
Axis 80 is available for download for the full version of Kontakt.
More information: Bigcat Instruments / Axis 80