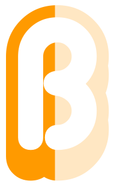 Create Digital Music reports on BillaBoop,
a real-time audio driven drum controller which allows the user to control up to 3 drum instruments. The user can control any drum synth with the voice (beat box), or any object or musical instrument.
I don't think there are many days I don't tap rhythms and make sounds and beats with my mouth (I woudn't call it beatboxing, cause I'm nowhere near these guys). It's probably the most intuitive way for me to create music (well, rhythms anyway).
I'd love to see this software get to a point where I can control samples in a way simular to using a PadKontrol, but just use my voice to do that.
Check out the article at CDM.