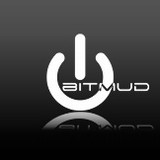 Bitmud has announced the release of some free sound banks for virtual synthesizer instruments.
Free Bitmud sound banks
Korg MS-20

: MS-20_Basses_Bitmud

Korg Polysix

: Polysix_Bitmud_bank

Korg MonoPoly

: MonoPoly_Bitmud_BlackNoise_Soundbank

Waldorf PPG Wave 2.0V

: PPG Wave2V_Bitmud_Soundbank
You can listen to some audio demos of the sound banks below.
The Bitmud sound banks are available to download at no cost from the Bitmud website. Registration required (free). Registered users also have access to free Racks and Live Tools for use in Ableton Live.
More information: Bitmud