Bitwig has made available Bitwig Studio 16-Track, an entry-level version of its music creation and performance software.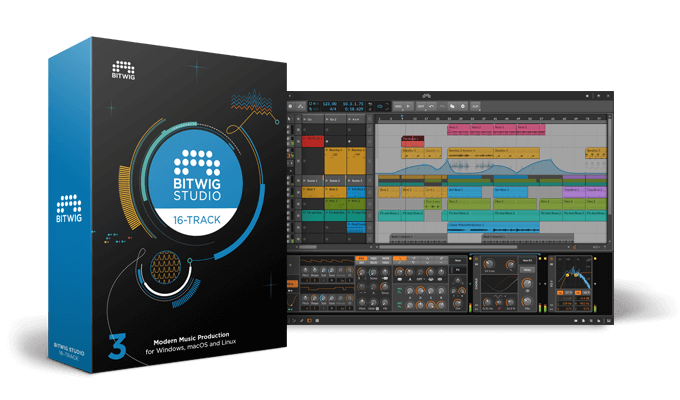 The 16-Track version has some limitations and omits The Grid and some flagship devices such as Phase-4, Amp, and Vocoder.
Make Bitwig Studio 16-Track your entry into the world of Bitwig Studio, the innovative music creation and performance software. Arrange in the timeline, perform in the Clip Launcher, and take your musical ideas through each stage of production.
Bitwig Studio 16-Track features
Native cross-platform DAW (Windows, macOS, Linux).
Modular device structure with advanced nesting and routing.
Award-winning instruments & effects, including our Sampler and Polysynth.
Unlimited VST and VST3 support, with built-in 32-/64-bit bridging, plug-in crash protection, and delay compensation.
Modulate any device, VST plug-in, or hardware parameter with Bitwig's program-wide modulators (Macros, Note Expressions, LFOs, and more).
Industry-leading hardware integration: connect synthesizers, drum machines and other hardware devices seamlessly into your workflow over MIDI, CV/Gate, and analog clock.
Bitwig Studio 16-Track is available for Windows, macOS, and Linux, priced 99 USD/EUR. An upgrade to the full Bitwig Studio is 299 USD / 279 EUR.
More information: Bitwig