Bitwig has announced Bitwig Studio 2.1, the next update to the music software for Windows, Mac & Linux.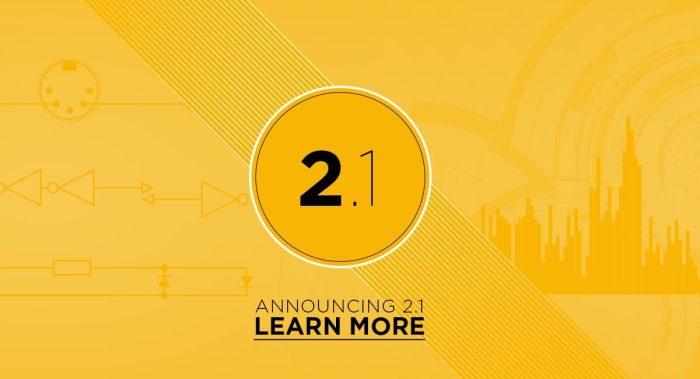 Bitwig Studio 2.1 brings a number of fixes and improvements on Bitwig Studio 2, as well as new features and devices.
Changes in Bitwig Studio v2.1
Amp — Inject some virtual analog grit into your sounds with the new Amp device. The Amp consists of pre and post sections with individual EQs, a drive section with 8 drive types and a cabinet simulation offering advanced cabinet, coloring and mix settings.
MIDI Clock slave — MIDI Clock slave functionality lets you sync up Bitwig Studio 2.1 to software and hardware clocks. Let your hardware sequencer control the Bitwig Studio clock and transport, or sync Bitwig Studio to other software, or indeed run two instances of Bitwig Studio in perfect sync. Find out more about Bitwig Studio's new MIDI Clock Slave in the video tutorial by Thavius Beck.
MIDI channel filter — This device can filter out notes and data from specific MIDI channels.
MIDI channel mapper — A utility device to remap MIDI channels.
New sound content — Get inspired with the "Irrupt Eurorack", a new package of modular made sounds including an wide array of bass and melodic loops, plus 5 unique drum machine kits with modular drum one-shots. All sounds have been created with professional production and performance in mind, just like you'd expect from Irrupt and Bitwig.
Beta testing of Bitwig Studio 2.1 starts now. All owners of Bitwig Studio 2 can apply to join the beta testing, by signing up.
The release of Bitwig Studio 2.1 is planned for end of April, 2017.
More information: Bitwig