Bitwig has announced availability of a beta version of Bitwig Studio 3.1, introducing new worlds of pitch and scales with Micro-pitch and lots more.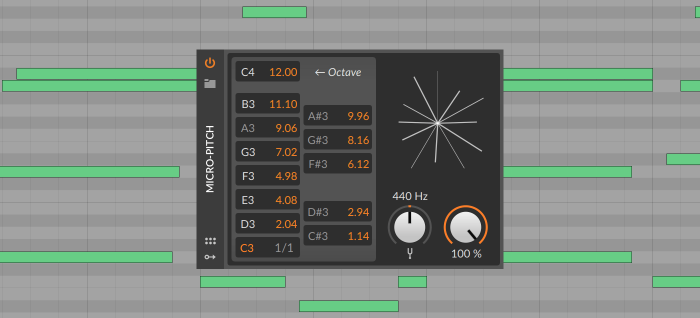 Pitch is a fundamental cornerstone of music, and Bitwig Studio 3.1 is tuned up with new exciting ways to work with pitch and scales.

Based on Bitwig Studio's unique way to work with micro-pitch information, our new Note FX device Micro-pitch lets you dynamically retune notes, import existing scales and define your own.
New in Bitwig Studio 3.1
New device: Micro-pitch.
New modulator: Pitch-12.
New Grid modules: Pluck, Slope ↗, Slope ↘, Follower, Transpose.
Interactive Help view is coming to all Bitwig devices.
Quick Draw, Quick Slice and Slice in Place.
Note Chase.
Cue Volume and Mix controls.
Sampler imports standard wavetable WAVs.
Improved tempo detection for audio files.
New controller scripts and Bitwig controller scripts are now open source.
The beta testing phase of Bitwig Studio 3.1 has started. Owners of a Bitwig Studio license with an active Upgrade Plan will find the beta installers in their user profile.
The expected release date of Bitwig Studio 3.1 is in the next few weeks.
More information: Bitwig