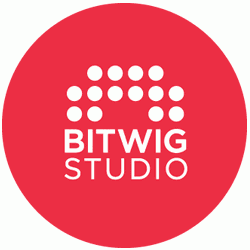 Bitwig has released version 1.0.15 of Bitwig Studio, the music production software for Windows, Mac and Linux.
Bitwig Studio is a dynamic software solution for music creation and performance to realize all of your musical ideas in every stage of production.
Changes in Bitwig Studio v1.0.15
Improved: Show progress when auto-detecting controllers.
Improved: Made auto-detecting of MIDI controllers faster.
Improved: Add support for AKAI EWI controller.
Improved: Add keyboard shortcut for zoom to fit (Cmd/Ctrl+0).
Improved: When a disk-streaming buffer-underrun occurs (for instance when jumping to a location in a sample which could not be predicted), a fade.in is now applied when the streaming catches up to prevent clicks.
Improved: Updated scripts from Livid Instruments.
Fixed: Plugin's window header is sometimes out of screen on Windows.
Fixed: Add SysEx probe command to control surface console.
Fixed: Parameter names not shown for UAD (and some other) plug-ins.
Fixed: Freeze when moving MOD device within another MOD device's FX chain.
Fixed: EQs could blow-up when using extreme Q values with four-pole LP/HP filters.
Fixed: UAD plug-ins all get the title "UAD powered plugin" when added to the device chain.
Fixed: Improved Linux MIDI support – Virtual MIDI now works.
Fixed: Crash when undoing the deletion of an automation lane for an indexed value atom.
Fixed: Crash if using the bounce modifier and deleting the destination before the bounce completes.
Fixed: Hybrid audio/MIDI interface M-Audio Audiophile 24/96 not recognized as MIDI device in Linux.
Fixed: Overdubbing notes in the clip launcher does not end the undo operation when the user turns off the overdub button.
Fixed: Crash when dragging arranger clips with automation follow in some circumstances.
Fixed: Selecting automation points on the arranger using rectangular selection tool is extremely slow even when zoomed in on small part of the automation.
Fixed: OSX gatekeeper trouble introduced by OSX 10.9.5 and 10.10 Preview.
Fixed: Auditioning is too loud when changing velocity of notes.
Fixed: NI Maschine drag and drop from plugin into the host does not work.
Fixed: Crash on OSX when switching display profile while an audio interface is configured that is not available anymore.
Bitwig Studio is available for purchase for 299 EUR (full) 229 EUR (edu).
More information: Bitwig