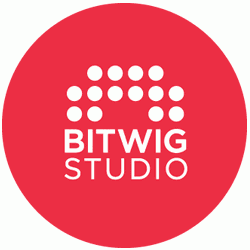 Bitwig has updated its Bitwig Studio cross-platform music production software to version 1.1.1.
Bitwig Studio is a dynamic software solution for music creation and performance to realize all of your musical ideas in every stage of production.
Changes in Bitwig Studio v1.1
Improved: Dragging in a device does not always make it selected after the drop.
Improved: Controller API: distinguish between mixer and editor selection in channel interface (added selectInMixer, addIsSelectedInMixerObserver).
Improved: Controller API: add access to deactivated state to channel interface.
Improved: Controller API: add access to open state of plugin windows.
Fixed: Controller API: device layer selection does not work correctly.
Fixed: Tempo field in audio event inspector does not get updated when undoing tempo edits.
Fixed: Controller API: CursorDevice.addCanSelectNext (Previous) Observer is not updated correctly after script reload.
Fixed: Controller API: canScroll observers are not called for device layer bank and drum pad bank.
Fixed: Controller API: Scene.exists ().addValueObserver () is never called.
Fixed: Channel Aftertouch and Program Change messages didn't work on MIDI in for Linux.
Fixed: Clip launcher clips we're slowly drifting apart due to accumulating rounding error.
Fixed: When dragging an unnamed arranger clip to the browser the default name to save the clip under has "Scene x" appended to the name.
Fixed: Helper windows such as DSP graph or Scripting Console should not become full-screen with their parent window on OS X.
Fixed: PDC does not work correctly for chains of Multi-Out VST plug-ins.
Fixed: Timeline controlled launching in clips does not work correctly.
Fixed: Dragging note start might result in incorrect order of notes, which causes playback errors.
Fixed: Engine crashed when playing audio files with audio I/O running at 192 kHz.
Fixed: Creating beat markers via double-click always prefers onset snapping, even if the preview shows differently and object snapping is disabled.
Bitwig Studio is available for purchase for $299.99 USD/259 EUR until January 15th, 2015.
More information: Bitwig