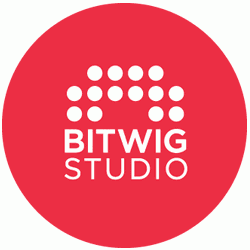 Bitwig has released version 1.1.2 of its Bitwig Studio cross-platform music production software.
Record and arrange, improvise and perform, or do it all at once. Choose between several display profiles. Design your own sounds with dedicated container devices. Combine built-in instruments, effects, and VST plug-ins. Bitwig Studio's unified mapping system allows you to modulate any device or VST parameter using macro controls and modulator devices.

Explore a new world of creative possibilities, including audio and note expressions, histogram-based value editing, layered editing, extensive bounce-in-place functions, automatic slicing, smart controller integration, and the Open Controller Scripting API.
Changes in Bitwig Studio v1.1.2
New: We now send out SysEx messages to VST instruments for transpose note expressions if the plug-in claims to support canDo("midiSingleNoteTuningChange") and the other note expressions if the plug-in supports canDo("midiKeyBasedInstrumentControl").
Improved: Controller API: add observer that reports if the device is nested inside another device.
Fixed: Pre-roll settings wasn't saved in the preferences.
Fixed: PDC: Modulation routings from Audio MOD wasn't correctly compensated in certain cases.
Fixed: First drag of a micro-pitch expression does not snap to semi-tones.
Fixed: Occassional crash when returning to arrangement or stopping a track via controller API.
Fixed: Engine crash when dragging audio files on clip launcher preview slots on non-preview tracks.
Fixed: Controller API: direct parameter observer does not report the latest value, it is always one step behind.
Fixed: Rare crash when popup windows are closed on OSX.
Fixed: Moving stretch markers in the detail editor does not snap correctly anymore.
Fixed: VST plugins that have a file creation date at the beginning of Unix time are not being scanned (e.g. Sonalksis OSX).
Fixed: Possible to create automation points on the arranger with negative arranger time for the very first point created by clicking in the margin before time 0.
Fixed: Bipolar macro values are only loaded correctly when loading preset twice.
Fixed: VSTs should never sleep if their GUI is open.
Fixed: Engine crash when switching preset for VST running in bit-bridge mode.
Fixed: Engine crash after changing buffer size after audio recording.
Fixed: Timing bug in E-CLAPand the noise section of E-SNARE.
Fixed: Moving a project file into a sub folder of the project folder would cause plugin states to be lost if the application was restarted and the file was opened.
Fixed: Bounce in place turns instrument track into an audio track instead of a hybrid track.
Fixed: "Insert Silence" doesn't move Cue Markers.
Fixed: VST Device knobs don't wake up from sleep when being assigning modulations.
Bitwig Studio is available for purchase for $299 USD / 259 EUR until January 15th, 2015 (regular $399 USD / 299 EUR).
More information: Bitwig