Bjulin Waves has launched Pixel, a soundset for the Hive synthesizer instrument by u-he, featuring a collection of chiptune sounds.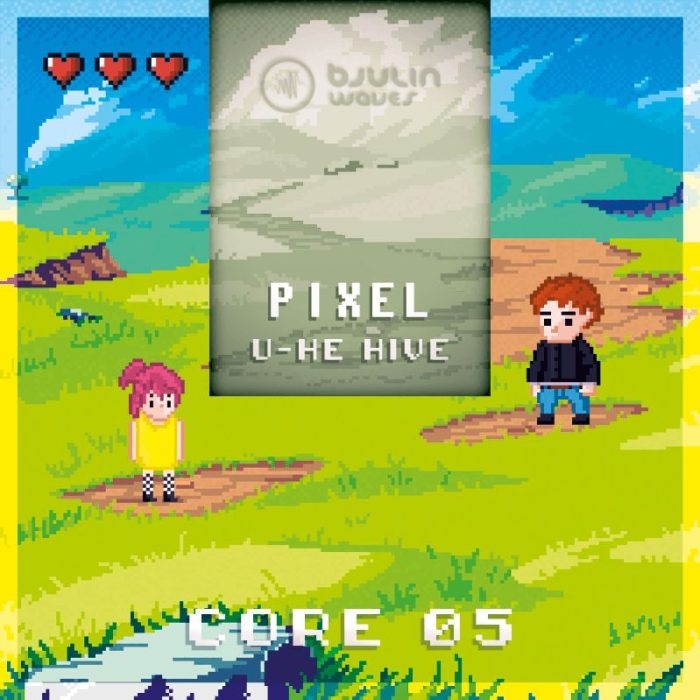 With Pixel you get all you need to start composing chiptune music from the get go. My main goal with this soundset was not to recreate the sounds of the classic sound chips. I wanted to recreate the style instead and enhance it with todays possibilities. Also, I wanted to give you a toolbox onto your hands, so you can start composing right away as well as easily build your own chip sounds.

HIVE´s clean mode is perfect to achieve this goal, as it´s settings are golden to recreate that typical style. The Patches are split into three general categories: Basics, FX/Percussion and Enhanced. 60 Basics (10 sounds per waveform), 83 FX/Percussion (46 original + 37 variations), 64 Enhanced. Being the heart of this soundset, the enhanced category features 14 Basses, 21 Leads, 9 Pads, 13 Arps and 7 Sequences. There´s also lots of interesting sound effects and percussions: 15 kicks, 10 snares, 5 toms, 12 hihats and some risers and other usefull effects. ModWheel, and Aftertouch modulations are assigned on almost every preset.

An entirely new skin for HIVE complement this soundset. Again, SatYatunes and I worked together to build a skin that visually follows the style of these old beloved game styles. The Pixel skin comes in three different colour variations – blue, green and pink.
The Pixel soundset is available for purchase for the introductory price of 29 EUR until February 5th, 2017 (regular 34 EUR).
More information: Bjulin Waves