Plugin Boutique has announced a Black Friday Sale on XLN Audio, offering discounts of up to 45% off regular for a few days only.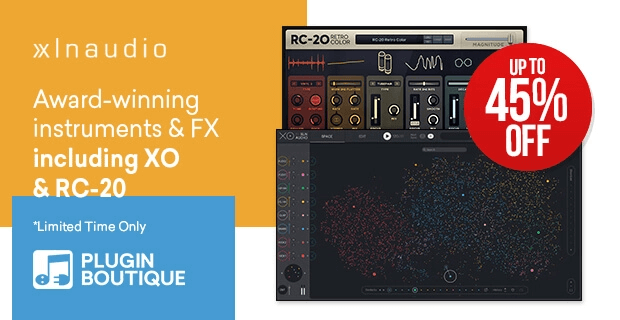 The sale includes the Addictive Drums and Addictive Keys product range, and the popular RC-20 Retro Color creative effect that adds life and texture inspired by classic gear.
The new XO drum instrument that offers a revolutionary new way of exploring sounds and making beats is on sale for $99 USD.
XO is a Beat maker plugin allowing you to organize and seamlessly explore your drum samples in a new and exciting way. Fully compatible with MIDI.
The sale expires December 1st, 2019.
More information: XLN Audio