Plugin Boutique has announced an early Black Friday sale on Sonnox, offering discounts of up to 75% off for a limited time.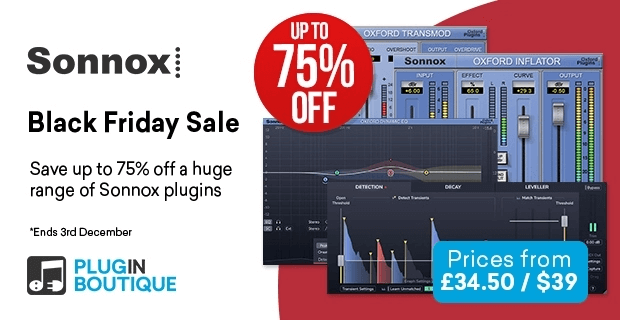 This Black Friday, save up to 75% off the Sonnox range and enhance your mixes and masters with precision and quality. Prices from £34.50 / $39.
The sale includes Sonnox Inflator V3, VoxDoubler, Oxford Drum Gate, Oxford Limiter V3, TransMod, Elite Bundle, Oxford Dynamics, and many more.
The offer expires December 3rd, 2020.
More information: Sonnox