Imaginando has announced the launch of its 2019 Black Friday Week sale, offering 40% off on all products for one week only.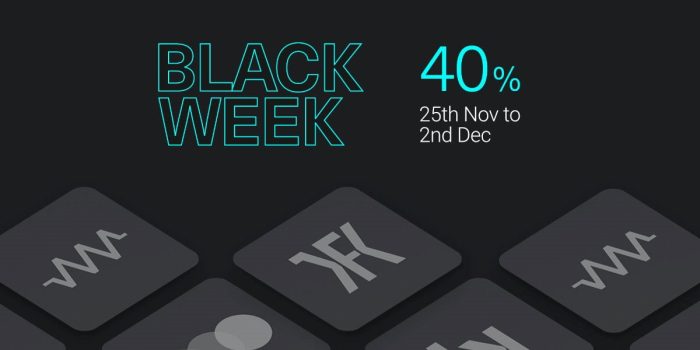 You don't need to wait until Friday for a bag full of bargains, because we've already dropped all prices across desktop and mobile so you can start saving straight away! It's one of our biggest promotions of the year, with a massive 40% off absolutely everything.
The following mobile in-app purchases are available during the sale:
DRC on Android: 5.99 EUR.
DRC on iOS with AUv3: 6.99 EUR.
TKFX Modules DECKS and EFFECTS for iOS and Android: 5.49 EUR each.
LK's mighty MATRIX module for iOS and Android: 5.99 EUR.
K7D for iOS: 3.99 EUR.
The DRC synthesizer and K7D tape delay are also on sale for desktop for 53 EUR and 23 EUR, respectively.
If you need a new t-shirt, you can also pick up the DRC Resistor T-Shirt for 17.49 EUR during the sale (+10 EUR flat rate shipping).
The offer expires December 2nd, 2019.
More information: Imaginando