Black Rooster Audio has announced the release of The Canary, a free effect plug-in that adds attack and sustain to drum shells.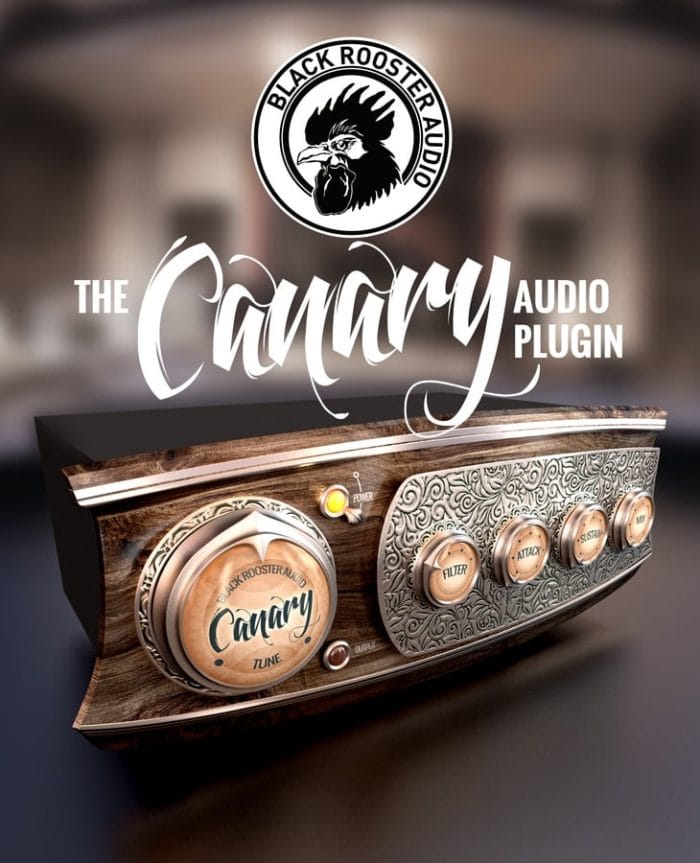 The goal was to create a Plugin, that gives you control over some basic parameters of the drum signal, that you may have lost during the recording process (or they probably haven't been there anyway), such as a tone, attack, sustain and some very basic filtering, which defines what is the natural sound of the shell.

As musicians and experienced sound enthusiasts we understand the recording process, where it is often a question of the right equipment, time and money to achieve quality. Especially when it comes to the drums. And who doesn't know the drummer that has some good (or bad) gear, perfectly damped to sound nice on stage or in his or her practicing garage, sounding like hitting a card-box. Whenever it comes to recording you might loose up to 80% of your tone defining sustain and the attack has been cut down to.

The Canary is here to help you, synthetically adding those missing parameters after the damage is done, allowing you to "tune" your drums in a song-conducive manner, which means that you can easily adjust it to the songs basic key.

And as long as your single drum instruments are on separate tracks, you can add the Canary effect on each single shell, making your Bass Drum sound voluminous and punchy, your Toms sound full and precise and your Snare sound crispy and massy.
The Canary features
Add the right tone to your drums.
Make them sound crisp and full.
Get that extra "punch".
Suitable for all shells in your set.
The Canary is available for download for Windows and Mac (VST/AU).
More information: Black Rooster Audio