BlokDust is a free to use web-based music making app that allows you to build sounds or instruments and share your creations.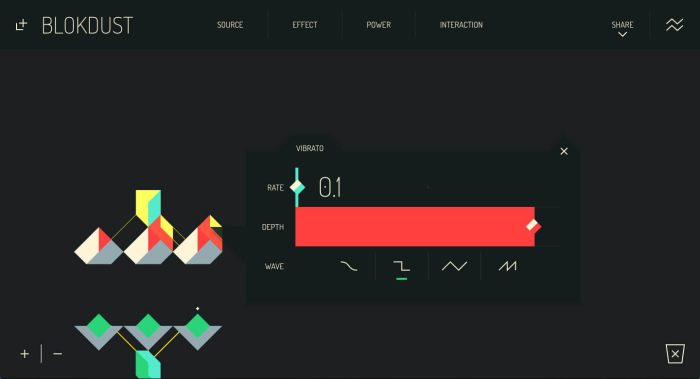 BlokDust allows for the creation of synths, loops, effects and self-playing environments. Based around simple connections and a stripped-down graphic interface, it makes the creation process accessible while still allowing for more complex and unique creations, and bringing sound creation to the web in a new way.

BlokDust was created from a concept by Luke Twyman, and developed in collaboration with Luke Phillips and Edward Silverton. Early concepting and design began in January 2014, with development commencing in September. First release arrived August 2016.
BlokDust is free and open source (code available on github).
More information: BlokDust