Blue Cat Audio has announced three brand new audio plugins and an update for Blue Cat's Axiom, the "in the box" multi-effects processor for guitar and bass.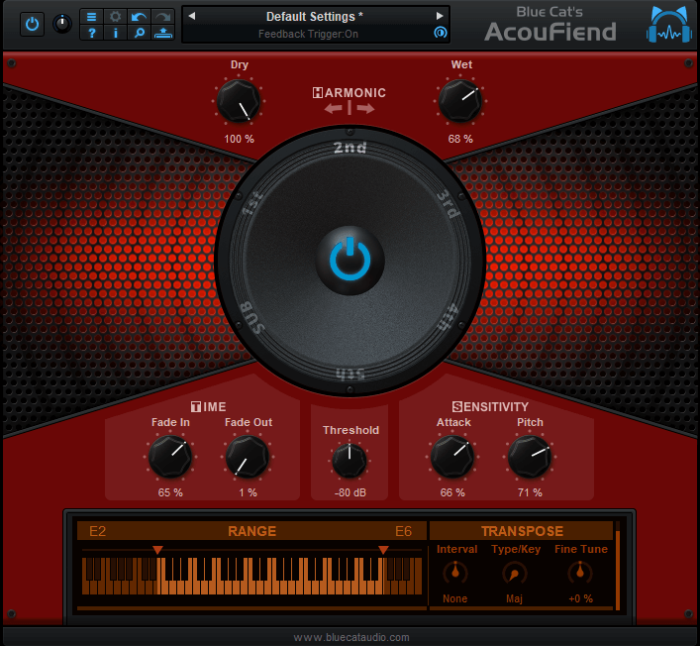 Blue Cat's AcouFiend is an acoustic feedback simulator plugin for guitar and other instruments. It can either simulate natural sounding and responsive feedback, or generate more unusual and creative harmonies, thanks to its advanced controls and transposition capabilities.
AcouFiend can make a guitar scream at low volume or on headphones, sound like a virtual bow or a sustainer, and also add smooth background harmonies to keyboards or vocal tracks.
Re-Head aims at re-creating the missing response of the head when working on headphones. Have you noticed how un-natural music can sound thru headphones, compared to speakers? It is because the head and ears are missing in the signal path between the speakers and the brain.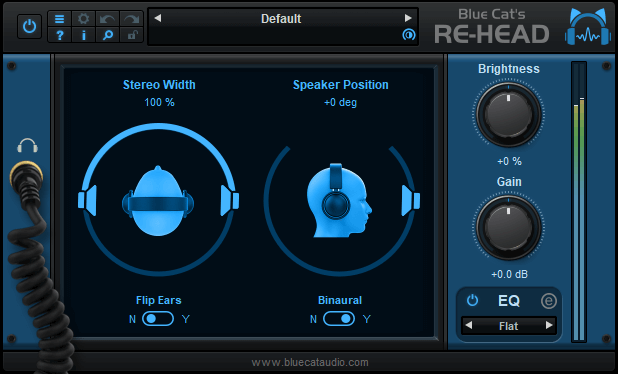 With Re-Head, it is now possible to get a more natural sounding tone with headphones, even when recording instruments such as distorted guitars (that usually sound awful) or monitoring mixes with hard-panned tracks.
Hot Tuna is a high precision tuner plugin that can dim or mute the signal when active, an indispensable feature in a live rig.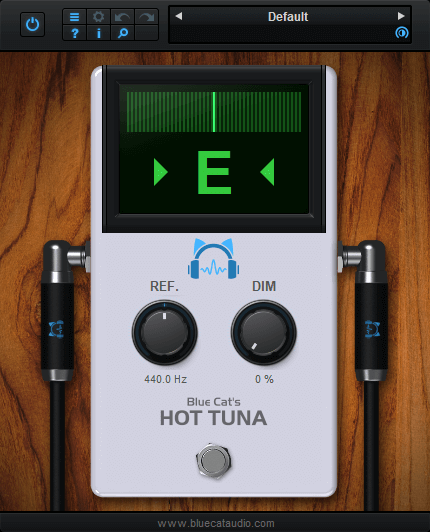 Its reference frequency can also be tweaked when non-standard tuning is needed.
The upcoming Axiom 1.4 update will include Blue Cat's Hot Tuna as a built-in plugin, and new user interfaces with a new stomp-box look and feel for all other 42 built-in effects.
The new software will be demoed at the Winter NAMM Show this week on booth #16300, and all 4 products are expected to be released later this quarter. The update to Axiom 1.4 will be free for registered customers.
More information: Blue Cat Audio