Bass guitarist and educator Bogdan Radovic (aka Bass Rebel) has just released his latest online video bass course for all bassists looking to enter the world of blues bass. The course is titled Blues Bass – Quick Start Guide and it's available through the Udemy.com learning platform.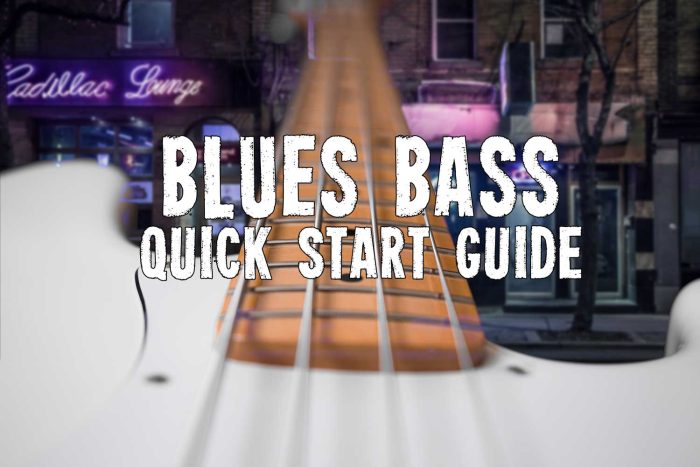 Bogdan tried to streamline the process of getting started with blues in this course, leading students seamlessly from point A to point B. Final goal for students to be able to improvise blues bass lines on their own. This is a quick startup course that skips all the boring stuff (such as theory) and utilizes musical examples and interactive backing tracks to teach different concepts that are easy to apply and reusable.

Keeping things fun and musical is extremely important and highlighted several times throughout the course. Udemy provides excellent teaching platform, crisp video and multi-device compatibility. Students can get in touch with Bogdan to ask questions at any time through the course taking interface. A certificate of completion is included.
Blues Bass – Quick Start Guide features
Over 29 lectures and 1.5 hours of video content.
Gain necessary foundations for tackling blues bass style in-depth.
Get familiar with the tricks involved in blues bass playing style.
Learn to improvise simple & effective blues bass lines over any blues backing track.
Be more confident when jamming or composing bass lines in general.
Know how to identify root notes for any given chord.
Jam over backing tracks or play with a band in a blues bass style.
Become more familiar with bass fretboard.
Be able to play with good timing and understand rhythm better.
A number of blues bass lines that you can learn note-for-note and steal ideas from.
PDF, Guitar Pro 5 & Guitar Pro 6 tabs for each playing example.
Interactive backing track videos for jamming and practice.
English subtitles.
Unlimited forum help and instructor feedback.
The Blues Bass video course is available from Udemy with a special discount for Rekkerd readers.
More information: Blues Bass – Quick Start Guide