Bluezone Corporation has announced its new sound library Black Project – Mysterious Cinematic Samples, a collection that delivers a wide range of experimental ambiences, intriguing drones, dark stylized sound effects, disturbing impacts and unreal textures.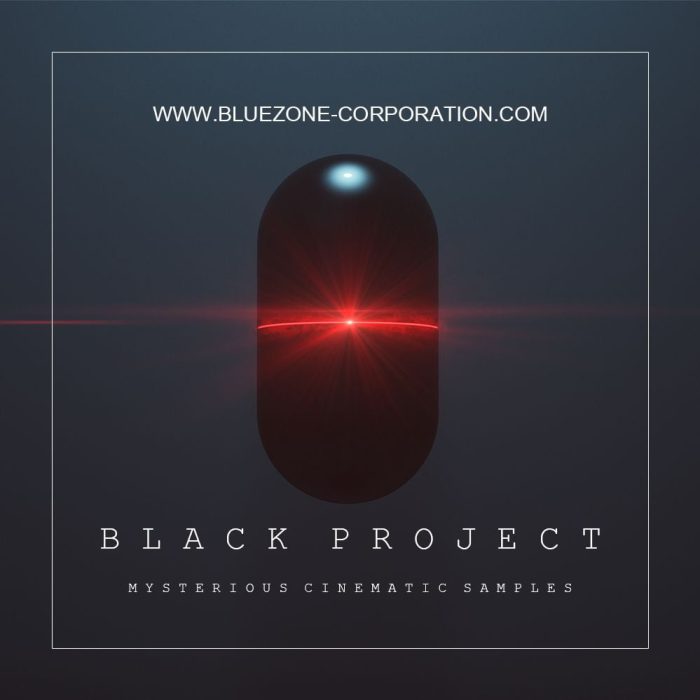 This enigmatic sound effect library (1.23GB / 99 WAV files in 24 bit 96 kHz) was created from hardware synthesizers and field recordings, then processed to give you complex, hyper-detailed and ready-to-use cinematic / trailer sounds.

A large variety of unexplained sounds to create your own sequences: Sounds include background ambiences, strange and quiet atmospheres, deep and tenebrous drones, tortured metal sounds, impulsive impacts and spooky textures. 'Black Project – Mysterious Cinematic Samples' is the perfect choice for modern music compositions, movie scores, trailers, commercials, documentaries, advertising and background music.
Black Project is available to download for 10.95 EUR.
More information: Bluezone Corporation