BluGuitar has introduced the AMP1 Iridium Edition, a pedalboard amp that is completely new researched, developed, designed and merciless voiced for modern Metal.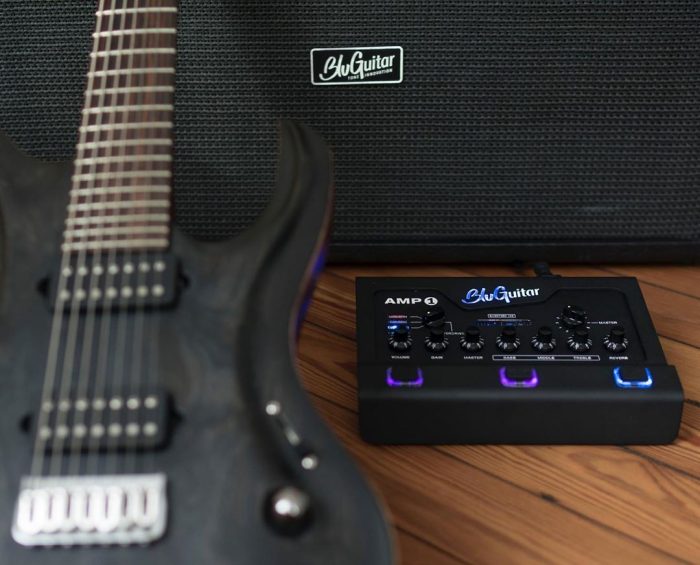 In cooperation with experienced, international metal guitarists, BluGuitar founder and professional guitarist Thomas Blug has developed this new amp from the ground up and, unlike the acclaimed AMP1 Mercury Edition, he voiced the Iridium uncompromisingly towards modern metal.
Three independent, discrete overdrive channels deliver rich and tight distortion sounds that can be changed in gain structure and timbre. Each of these channels offers different kinds of attack, response, and dynamics.

The clean channel, with its massive headroom and treble reserves, delivers transparent, sparkling clean sounds even in conjunction with mid-heavy humbuckers.
AMP1 Iridium Edition channels:
Modern – With its extremely high gain reserves, this channel delivers crystal-clear string separation through a massive low-cut, and the Custom Control TONE knob lets you dial from a "cut thru the mix" solo sound to the typical "maximum brutality" mid scoop.
Classic – Due to the hard distortion characteristics and the specially tuned bass filter, this channel is percussive and significantly wider and harder in the mid-range than VINTAGE. The mid-range can be shaped by the Custom Control TONE from "Hot Rodded British High Gain" to "Teutonic wall of sound".
Vintage – Tight and mid-emphasized woody sounds that are transmitted tightly especially using extreme low tunings while delivering creamy midrange distortion.
Clean – Massive headroom thanks to the 100 watt power amp and treble reserves, which give even mid-emphasized humbuckers a transparent, sparkling clean sound. The optimal platform for pedals like shimmer reverb, modulation or delay.
AMP1 Iridium Edition will be showcased at the Guitar Summit 2019 from September 27th-29th 2019 in Mannheim, Germany.
The amp can be played and listened at multiple testing stations and at the BluGuitar booth #223. A dedicated AMP1 Iridium Edition workshop is scheduled for Saturday September 28th, from 17:15-18:00 at the Recording Stage. Thomas Blug and Frank Fleckenstein will guide through this special Metal workshop.
AMP1 Iridium Eiditon will be available after November 1st, 2019 from dealers worldwide for $849 USD/799 EUR/£810 GBP.
More information: BluGuitar