Boiler Room has announced the release of the Crowdsourced Sample Pack, a free selection of the submissions sent in to Boiler Room's live-streamed series, where producers will then take these sounds and work them into tracks while on air.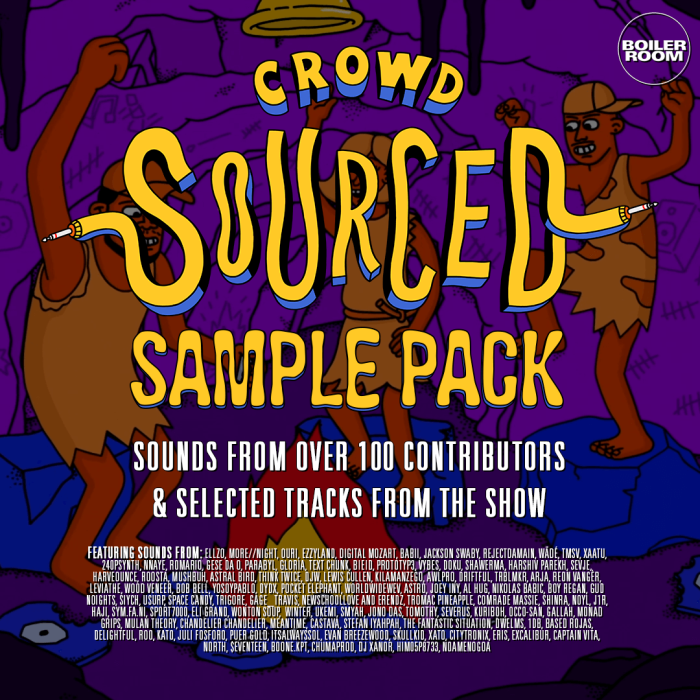 A large, royalty-free compilation of thicc drums, inspired melodies and realistic bodily secretion sounds – this pack is a culmination of all the homemade odds and ends people kindly submitted for our guests to fuck with. While there'll be some little cuts that viewers of the show might recognise, there's a few that haven't really had their chance to shine.
That's where you guys come in.

It's been sorted as best we felt we could after removing everything anything that blatantly wasn't made by the person submitting. Given that everyone submitted whatever they wanted the ratios of sounds in each category are a little skewed. There's heaps of foley sounds and digitally processed fx madness (which, lets be honest, is the kind of stuff you want sound packs for, right?) with some tidy drums and one shot synths to enjoy.
The sample pack includes over 400 Wav files, featuring drums, bass, guitar, synth shots, pads, piano & keys, sound fx, vocals, instrumental loops, brass & wind, melody loops and more. The download also includes 11 full tracks made live on Boiler Room 'Crowdsourced' by various artists.
More information: Boiler Room