BOOM Library has announced availability of its new Room Tones Europe ambient sounds collection.
The second entry of the brand-new 3D Surround sound effect series is a highly versatile ambience library that smoothly adapts to virtually any application.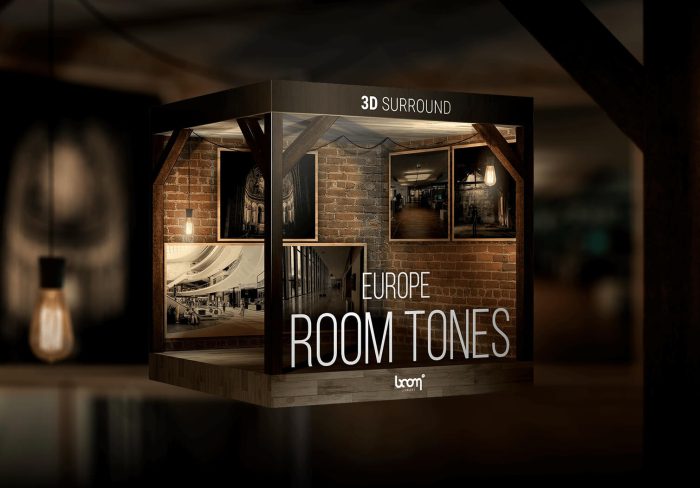 Room Tones Europe offers a large selection of generic ambiences to blend into many different contexts as well as specifically recognizable locations delivered with maximum authenticity.
From busy transportation areas, malls and warehouses over congress centers and green houses to swimming pools and public libraries. ROOM TONES EUROPE covers all different scenarios you could possibly need, delivered fully surround with unprecedented precision, spatial impression and clarity. Undoubtedly, this can be easily used in stereo productions as well. Either chose the angle yourself or use the stereo version which is also included in 3D Surround.

3D Surround marks a new era of surround sound FX libraries because it has two advantages over conventional surround sound: Individual sound sources can be located much better and more clearly with 3D Surround plus it also reflects height differences much better. This results in a more extensive and much clearer sound image in a quality that cannot be achieved with conventional surround sound.
Room Tones Europe 3D Surround (299 EUR/$369 USD) comes with over 98GB of well categorized ambiences, from ultra-silent to lively, confined to wide open, dry and close to reverberant. The average sound is 3-7 minutes long.
A stereo version (99 EUR/$119 USD) is also available for those who want to use the source recordings but do not necessarily require the surround version. It contains the same recordings in the same quality at a lower price.
Room Tones Europe is available at an introductory 20% discount until June 11th, 2019.
More information: BOOM Library