BOOM Library has announced the release of its new Room Tones USA ambient sounds collection.
The fourth entry of the 3D Surround sound effect series is a highly versatile ambience library that smoothly adapts to virtually any application.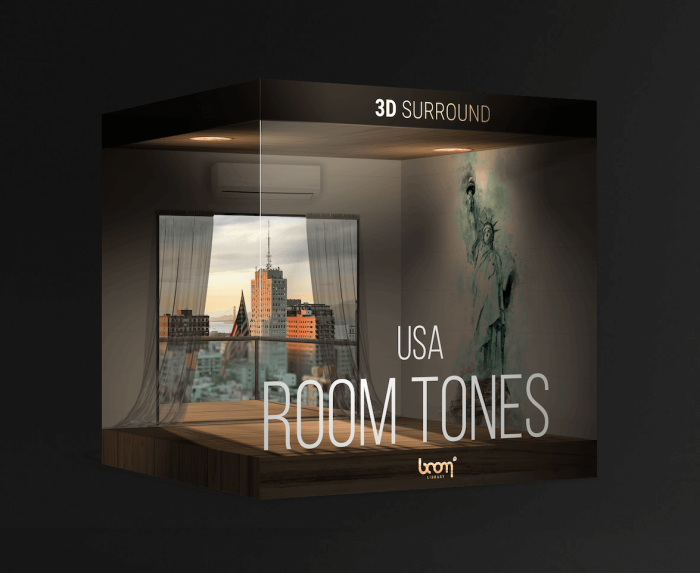 It offers a large selection of generic ambiences to blend into many different contexts as well as specifically recognizable locations delivered with maximum authenticity.
As you would expect from a library labeled "room tones", the sounds come without much action in the foreground but with a very detailed acoustic image of each room, giving you the basic noise layer to break the silence in your post production project.

The recorded rooms vary from hallways and warehouses over cafes, offices, basements, apartment rooms, laundry and boiler rooms to industrial rooms and even an underground bunker.

ROOM TONES USA covers all different scenarios you could possibly need, delivered fully surround with unprecedented precision, spatial impression and clarity. This can be easily used in stereo productions as well: either chose the angle yourself or use the stereo version which is included in the 3D Surround edition.
Room Tones USA 3D Surround is available for the intro price of 239.20 EUR / $295.20 USD. The Stereo version is 79.20 EUR / $95.20 USD during the promotion. The offer expires March 5th, 2020.
More information: BOOM Library