Boscomac has announced the release of Boxymuse, a free music box inspired ensemble for Native Instruments Reaktor.
As we approach the Christmas fest, a distant memory inspired me this music box which will delight probably composers of film music.

The instrument provides three octaves, a setting of color of harmonics and mechanics of noise. Finally, it's by turning the modulation wheel that the box is back forward.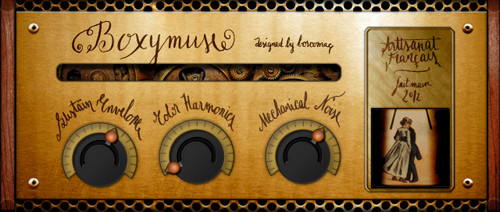 Boscomac has also announced improvements to various ensembles:
SPRINGTIME: optimization mono / stereo
ECHOPHONIC: fix buffer size
FORDIST: better management mode solo / mute
RETRO BEAT: GM mapping (only now !)
WURLITSAR: a small value changed…
CLAVINESS: Midi connection fixed to "All instruments"
More information: Boscomac