Boscomac has announced Tranzistorg MK2, an updated version of the transistor-based combo organ instrument for Reaktor.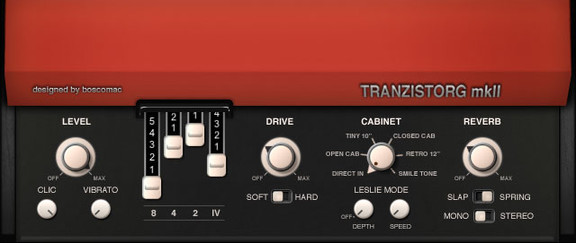 This version is really more complete and subtle. Leslie cab was added, it works with all cabinets available. It offers a lot of warmness on the organ. The Drive section offers two modes, Hard & Soft. There is also a vibrato and reverb that offers two modes, Sping & Slap, available in mono or stereo. Finally, the drawbars section offers a close setting Vox organ.
Also released is Baroussel, a Reaktor ensemble based on a barrel organ and a carrousel.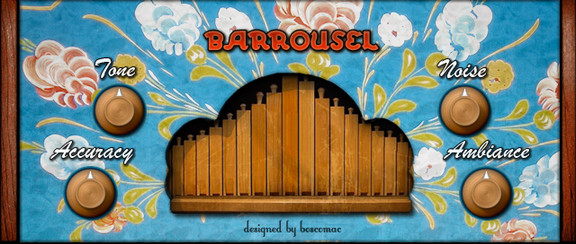 BARROUSEL is based on a barrel organ and a Carrousel. You can adjust the color Tone of the instrument, change the wind noise in the pipes, choose the instrument condition and act on its accuracy and its responsiveness. And finally, you can place the instrument in a kind of magical reverb …
Both instruments are available to download as freeware. Donations are much appreciated.
More information: Boscomac