Boz Digital Labs has announced the launch of its annual Labor Day Sale, offering a discount on two of its audio effect plugins for the next few days.
You may have noticed from the subject line that we're not joking about this sale. I take Labor Day very seriously, which is why I'm offering serious savings on two labor-saving plug-ins: Sasquatch 2 kick drum machine and T-Bone slant (tilt) EQ.
On sale for $29 USD (regular $99 USD), Sasquatch 2 is a CPU-friendly kick drum enhancement plug-in that enables you to custom-tailor the sound of any kick drum, acoustic or electronic, with exhaustive creative possibilities, ranging from subtle to extreme and beyond.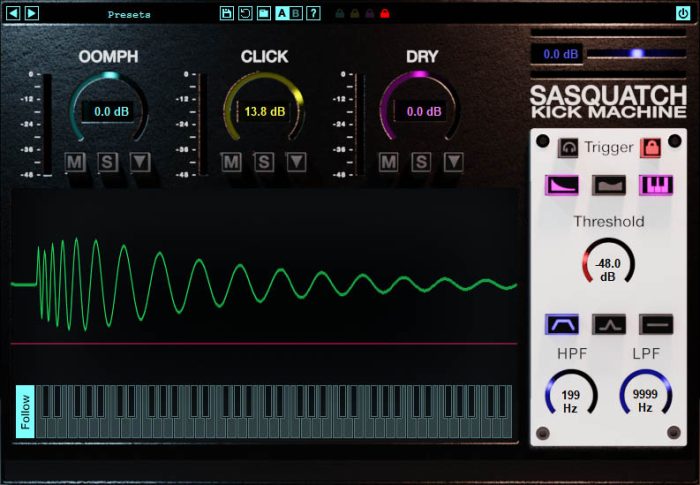 Sasquatch 2 features
Custom-tailor the sound of any acoustic or electronic kick drum.
Exhaustive creative possibilities from subtle enhancement to musical mutation.
Individually tweak and blend "Oomph" (body), "Click" (attack) and "Dry" sound with a unique set of creative tools.
Instantaneous triggering; no phase or flam issues.
Easily create and customize "drops".
CPU-friendly with straightforward, easy-to-use graphic interface.
T-Bone is an overall track or mix-bus tone-shaping EQ that boosts and cuts simultaneously, enabling you to brighten dull tracks or tame harsh tracks without an increase in amplitude or unwanted frequency-based artifacts.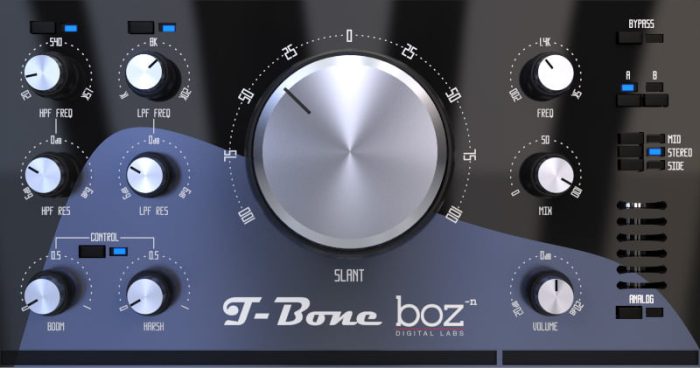 T-Bone features
Slant EQ simultaneously boosts and attenuates for quick tone shaping without gain increase.
Use on individual tracks or main mix bus.
High- and low-pass filters with resonance control.
Boom and Harsh controls tame unwanted side effects.
Wet/dry mix control.
Low CPU usage.
T-Bone is on sale for only $19 USD (regular $49 USD). The offer is valid until September 10th, 2020.
More information: Boz Digital Labs