Plugin Boutique has announced an exclusive sale on Boz Digital Labs, offering up to 80% off on two of its powerful kick drum enhancement plugins for a limited time.
Sasquatch 2 enables you to custom-tailor the sound of any kick drum, acoustic or electronic, with exhaustive creative possibilities, ranging from subtle to extreme and beyond.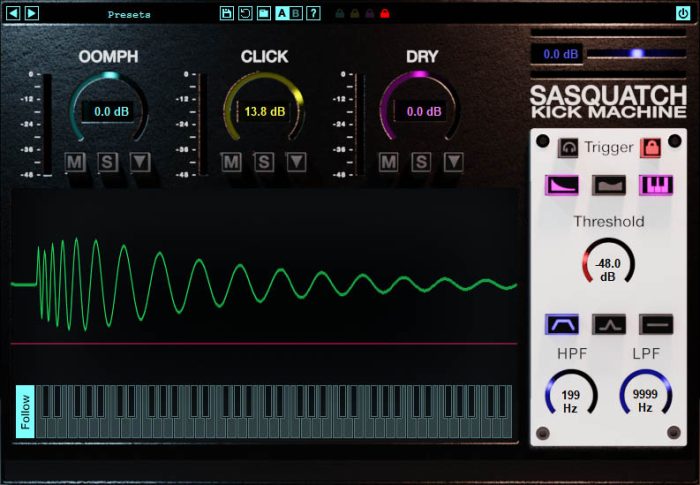 Sasquatch 2 is a dedicated kick drum processing plug-in (though that's not all it can do), that enables you to craft your kick drum sound in accordance with your production needs in any musical genre.

Whether it's subtle enhancement, massive room-shaking thump, or electronic musical mutation, Sasquatch 2 makes it easy to get the results you want; no option overload, no hours wasted scrolling through Gigs of samples, and no arcane features you'll never touch.

Low end is the crucial part of a modern mix and the most difficult to get under control. If you've been struggling to craft a powerful, punchy low end, Sasquatch 2 can give you all that and more in a single, easy-to-use, and affordable plug-in.
Sasquatch 2 is on sale for only $29 USD.
Little Foot lets you get deep kick drums without any fuss. While it doesn't have all the features that Sasquatch Kick Machine has, it has plenty of control to get deep thump out of any kick drum.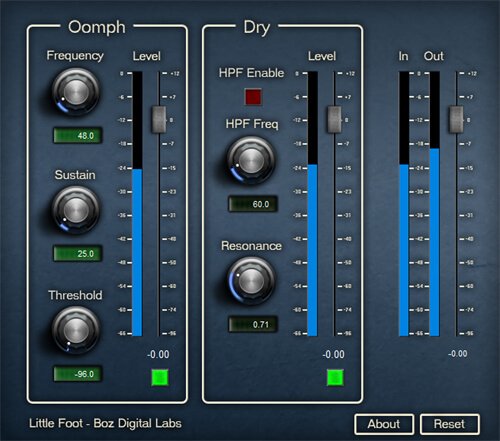 We've all had the experience of mixing a kick drum that just didn't have quite the oomph it needed. You can try EQing it, but that just seems to make it flabby and loose. Sometimes you need a little extra beef that you just can't extract out of the kick drum itself. You can replace it with samples, but sometimes that alters the sound too much.

Little Foot lets you add anything from subtle to extreme low end to your kick drum without compromising the original sound. It does this by triggering a low frequency sine wave that plays along with your original kick drum. You can control how deep and how hard this sine wave triggers, and how long it sustains. You can even "tune" your kick drum to match the key of the song.

With Little Foot, we focused on an interface that lets you dial in your sound as quickly as possible without having to worry about a pile of other features. If a million features is what you want, Sasquatch will probably be your answer.
Little Foot is available for $10 USD during the promotion, which expires September 16th, 2019.
More information: Boz Digital Labs