Boz Digital Labs has launched Tilty Wilty, a tilt EQ effect plugin, which is a great tool for quickly adjusting the brightness/darkness of your tracks.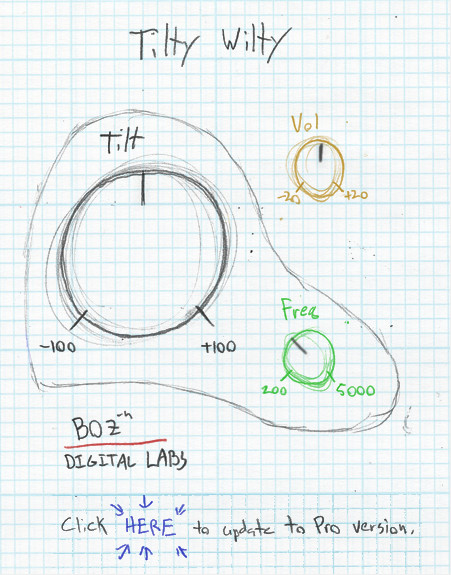 Tilty Wilty uses a special filter that does not have any of the wonky side effects to your high end that most digital filters have. No matter what sample rate you are using, Tilty Wilty will give you a smooth natural curve right up to Nyquist frequency.

You may be wondering why this plugin has such a dumb name and ugly interface. This is by design. We are working on a bigger better version, but we wanted to get this into your hands now.
The plug-in is available for Windows and Mac (VST/AU/RTAS/AAX). Until June 9th, 2014, it is free.
More information: Boz Digital Labs / Tilty Wilty