Boz Digital Labs has announced a Back to Homeschool Sale, offering an 80% discount on the Imperial Delay effect plugin for a few days only.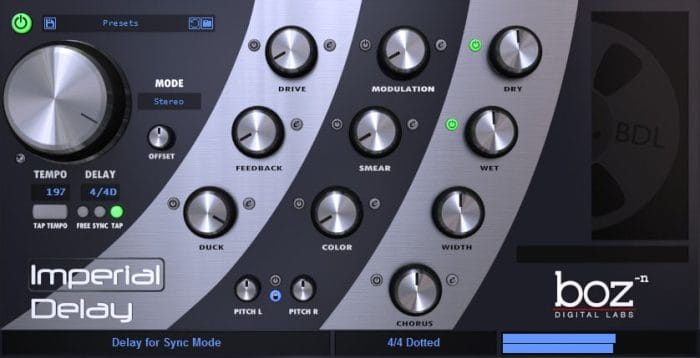 Remember when you were in school and wondered what you were ever going to use algebra and geometry for? Well, now you know. Schools are not reopening and you're going to be teaching them to your kids.

But I hear your pain, so to provide comfort through these trying times, I'm putting Imperial Delay on sale for only $29!
Imperial Delay features
A powerful delay and multi-effects processor designed to draw minimal CPU power.
Capabilities include stereo delay offset, distortion generator, stereo widening, modulation and color, detuning, and chorus effects.
Dual-layer architecture with main and advanced controls.
Independent wet and dry level controls.
Feedback with polarity controls to add width or ringing effect.
Presets can be organized into submenus and shared across platforms and Mac/PC operating systems without changing functionality.
Regularly $149 USD, the Imperial Delay plugin is on sale for $29 USD until August 18th, 2020.
More information: Boz Digital Labs