Plugin Boutique has announced an exclusive sale on two audio plugins by Boz Digital Labs, offering up to 85% off the regular price for the next few days.
Manic Compressor was designed from the beginning to be more than just a compressor.
It was designed to unleash the power of parallel compression without requiring complex routing in your DAW.
Even with 6 different compressor modes and a comprehensive parallel routing setup, Manic Compressor uses an intuitive interface to get you way more power from your compressor than you've ever had before.
Pan Knob features a smart panning algorithm that keeps your low frequencies unpanned so that it sounds natural in headphones.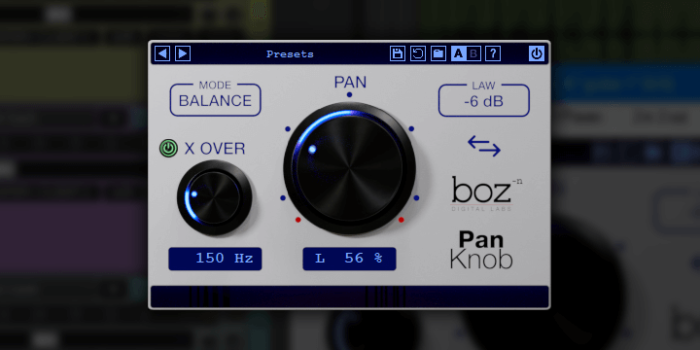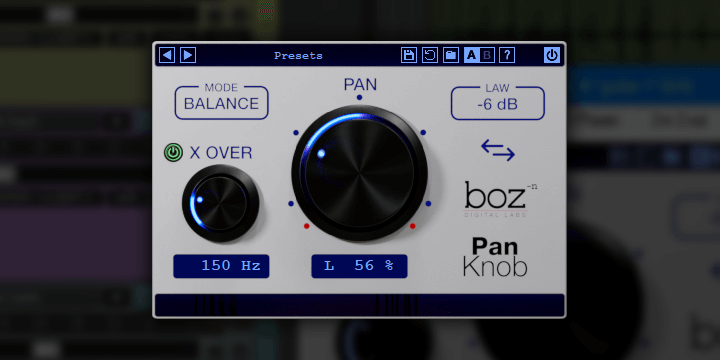 It doesn't do any room simulation, so it isn't going to mess up your mono mixdown. Aside from just sounding better, it has a few options to make it more convenient to use.
It has a quick "Pan Swap" that will give you the opposite panning position with the click of a button. It has quick one button settings for the most used pan positions. You can choose which pan law is used, and choose between Balance and Pan for your stereo tracks.
The plugins are only £14.95 GBP / $19 USD each until October 19th, 2020.
More information: Boz Digital Labs