Brahma Microphones is to debut some new versions of its ambisonic microphones at the 141st AES Convention in Los Angeles.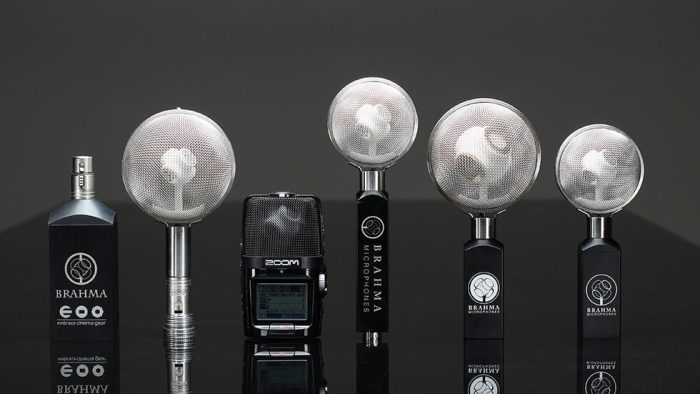 The Audio Engineering Society (AES) conference throws a unique spotlight on the creative and technical challenges of providing immersive spatial audio to accompany virtual-reality and augmented reality media. These are the fastest-growing sections of the entertainment-audio markets.

"Film director George Lucas once stated that sound represents 50% of the motion-picture experience," considers co-chair Andres Mayo This conference will demonstrate that convincing VR and AR productions, using a variety of playback devices, require audio that follows the motions of the subject, and produce a realistic immersive experience. Our program will spotlight the work of leading proponents in this exciting field of endeavor, and how realistic spatial audio can be produced from existing game-console and DSP engines

The expo features displays from leading-edge manufacturers and service providers looking to secure industry metrics for this emerging field.

The Brahma Microphone is currently the go-to mic for a lot of the top VR professionals in the world. The standalone version is being used by 3 Oscar winning sound designers – giving it rave reviews (Mark Mangini – Mad Max Fury Road, Michael Aarvold – Whiplash and Resul Pookutty – Slumdog Millionaire).
The Brahma Microphone comes in 4 variants – Brahma in Zoom (built inside a 4 channel recorder, great for compact VR work), the Brahma Standalone, the Brahma Compact Standalone (new compact version with new electronics) and the Brahma Large Diaphragm (for higher end work.)

The Brahma microphone is a high quality electrets based, individually calibrated, capsule matched, phase accurate, flat frequency sound field microphone that captures the true 3-D representation of an acoustical ambience. The microphone is a single point recording device that records 4 directional sonic inputs that can be further converted into any audio format including mono (without phase cancellation), stereo, biannual, 4 and 6 sided array, 5.1 surround, 7.1 surround with height, 8 channel surround with height.
Brahma Microphones are available from Embrace Cinema Gear.
More information: Brahma Microphones