Bram Bos has released Phasemaker, a new 6-operator FM synthesizer for iPad that builds on the legacy of the classic synthesizers that defined the digital era of the 1980's.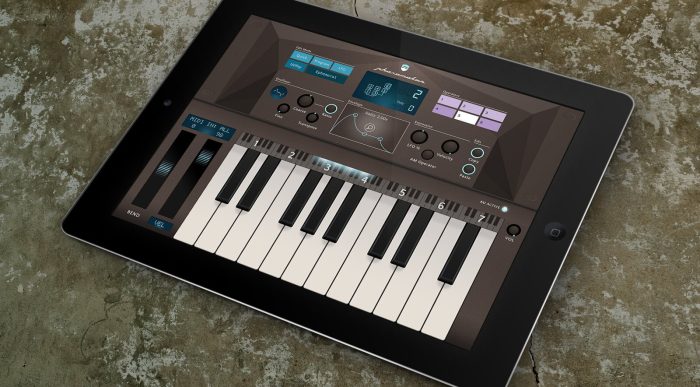 A powerful FM synthesizer building on the tradition of the classic 80s FM synths. Perfect for lush digital sounds that can not be achieved using (virtual) analog synthesis. Hands-on editing, 42 FM Algorithms, rich oscillators (including the 8 original TX81Z waveforms) and 32 note polyphony.

Whether you're looking for long evolving pads, rich bass sounds, raspy leads, bells or pulsating drones: FM is a synthesis technique unlike any other which will always help stand out in a mix of virtual analog sounds. Phasemaker offers the full 6-operator package, without the daunting esoteric programming of the 80s classics.
Phasemaker features
Audio Unit v3 compatible.
CoreMIDI compatible standalone mode (with background audio).
Custom preset management; user presets available across AU hosts.
Dozens of factory presets.
42 FM Algorithms (including all 32 DX7 layouts).
12 Oscillators, including the 8 original TX81z waveforms.
All 106 parameters can be automated using MIDI CC and AU Parameters.
Vintage sounding chorus and reverb effects for classic ambiance.
System requirements: iPad 4+, iPad Mini 2+, iOS 9 or higher.
Phasemaker is available for purchase for $9.99 USD.
More information: Bram Bos