Waves Audio has launched a 48-hour flash sale, offering a free copy of the Eddie Kramer Tape, Tubes & Transistors with a purchase of any bundle.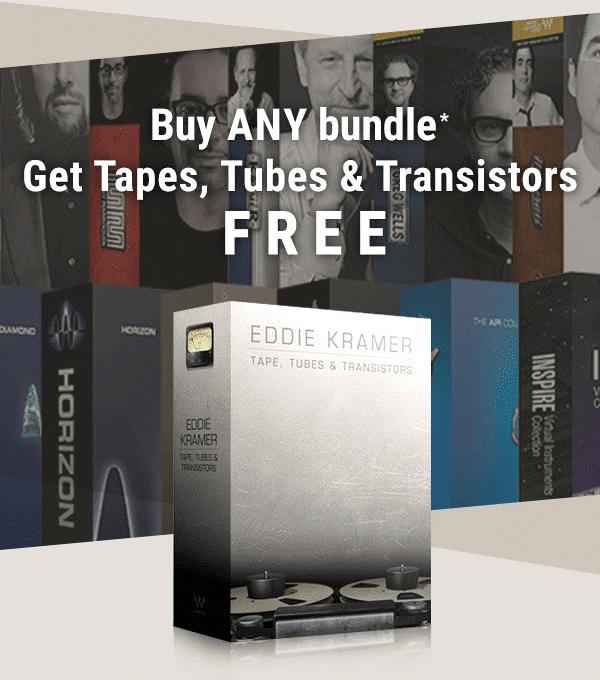 Developed in association with Eddie Kramer, Tape, Tubes & Transistors features three meticulously-modeled vintage plugins: Kramer Master Tape, HLS Channel, and PIE Compressor.

Together, they recreate Eddie's golden audio chain, which he used to record musical icons like Jimi Hendrix, Led Zeppelin, and The Beatles. Now, the legendary sound of London's Olympic Studios can be yours—with Tape, Tubes & Transistors.
When you purchase any Waves bundle (Abbey Road Collection is excluded), you get Tape, Tubes & Transistors for free. This offer is valid until Thursday May 16th, 2019 9am EDT.
More information: Waves Audio