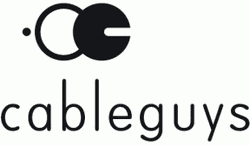 Cableguys has announced the Cableguys Bundle, a collection of its commercial effect and instrument plugins for Windows and Mac.
Now, with all effects updated, we feel it's time for a Cableguys Bundle, containing the latest versions of Curve, FilterShaper and VolumeShaper.

Until March 1st, you can get the Cableguys Bundle for a special introductory price of EUR 129/USD 174!

If you already own one of our products, you have the time-limited option to upgrade to the Cableguys bundle until March 1st. Please log in to see your personal upgrade offer.
Cableguys Bundle
Curve

– unique software synthesizer with editable waveforms and preset sharing.

FilterShaper 2

– create complex volume, pan and filter modulations with ease.

VolumeShaper 2

– automate the volume of any signal in a flexible way and with unparalleled ease of use.
The Cableguys Bundle is available at a 30% discount until 1 March, 2011.
More information: Cableguys