Cableguys has released a public beta version 4.1 of VolumeShaper, the effect plug-in that lets you shape the levels of any audio signal in pinpoint detail.
Before release, we need your help. We've thoroughly tested VolumeShaper 4.1, but still we'd appreciate if you took a look too if there's anything not working on your system. Plus we'd be very interested in your feedback on the new features, if they work the way you'd like them to work. Feature-requests for future updates are also welcome.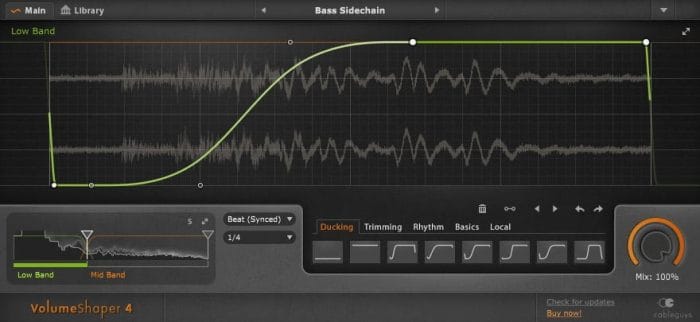 Changes in VolumeShaper 4.1
New drawing tool which allows to quickly add steps in the waveform (which is especially useful if you use VolumeShaper for trance-gate-like effects).
The waveform area can now be resized.
A running light shows the position within the audio nicely.
Waveform points are more clearly visible and buttons are bigger and more responsive.
The public beta of VolumeShaper 4.1 is available for download for Windows and Mac (VST/AU) at KVR Audio.
More information: Cableguys / VolumeShaper